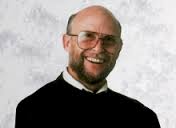 Get ready for a highly technical and passionate evening of database discussion!
Mountain View, CA (PRWEB) June 20, 2013
Take a look back through the history of relational databases with industry pioneer Don Haderle at an Aerospike-hosted meetup June 27.
HOW DO WE CONSUME AND MAKE SENSE OF ALL THIS DATA?
Don will present the history of three database generations (1960s-Present) and how each generation responded to the question: How do we deal with all of the available data and organize the information so it makes sense? This "nostalgic look back to the future" will give also give clues as to where relational database technology is going and how this question will be answered by future generations. Get ready for a highly technical and passionate evening of database discussion!
ABOUT DON HADERLE
Don Haderle is known as the "Father of DB2" for his ground-breaking work with relational databases and information management technology. He served as Vice President and Chief Technology Officer for the Information Management segment of IBM for 14 years and was appointed an IBM Fellow in 1989. He was also appointed an Association for Computer Machinery (ACM) Fellow in 2000 in recognition of his impact on database technology, and elected to the National Academy of Engineering for contributions to the management of high-performance relational databases and leadership in founding the relational database management industry. In addition to his role as an Aerospike Advisor, Don serves on the Technical Advisory Board at Boardwalktech and Palamida.
EVENT DETAILS
The meetup will be held at Aerospike headquarters at 2525 E. Charleston Road, Suite 201, Mountain View, CA on Thursday, June 27, 6:30 - 8:30pm. Refreshments will be provided. Register for the event here.
ABOUT AEROSPIKE
Aerospike, Inc. offers the only real-time Internet-scale database that delivers predictable high performance for mission-critical applications. Aerospike's hybrid memory (DRAM and native flash) architecture scales up and out, consistently processing over 500k transactions per second per node with sub-millisecond latency. With automatic fail-over, replication, and cross data center synchronization, the Aerospike database reliably stores billions of objects and terabytes of data—while providing 100% uptime and 17x better TCO than other NoSQL databases. Customers accelerating their business with Aerospike include adMarketplace, Bluekai, Chango, eXelate, Federated Media, The Trade Desk and [x +1]. For more information, visit http://Aerospike.com.
Aerospike is a registered trademark of Aerospike, Inc., in the United States and/or other countries. All other trademarks and registered trademarks are the properties of their respective owners.