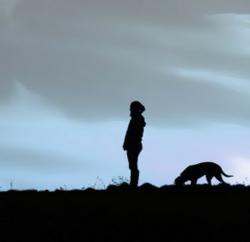 Colorado Springs, Colorado (PRWEB) June 21, 2013
For those who have recently experienced the tragedy of losing a pet, Say It On Stone is proud to be committed to helping those who remain honor and remember their pets' legacy by offering a new line of custom pet memorial stones. A local Colorado business, they've been helping families remember and celebrate the lives of their pets since 2010.
We've all lost beloved animal companions in our lives and few losses are felt as deep or lasting. The loss of a pet is felt everywhere in a home and the grieving process can be long and arduous. The line of custom pet memorial stones was created to help families remember and celebrate the lives of their pet, and ultimately move forward in the grieving process. A tasteful memorial marker is one of the most respectful and dignified ways to remember a trusted companion, and ensure a pet an everlasting physical spot in the world.
Breaking away from the mold of pre-made and mass produced memorials, this new line was envisioned to give families a medium of remembrance they can take full control of. The custom pet memorial stones all begin as hand selected stones from the Mountain Rivers of Colorado, making each a unique piece found nowhere else. From there the skilled artisans of Say It On Stone strive to capture the personality and likeness the pet with direction from the family to make sure the marker is both work of beauty and cherished remembrance.
Nothing can erase the pain experienced by the loss of a pet. Families can however ensure that the legacy of their pet endures for eternity with tasteful and tactful memorial marker. For more information on creation of a custom pet memorial the artisans of Say It On Stone can be contacted at 719-209-4313 or info(at)personalizedpetmemorialstones(dot)com. More information on customization options and pricing can be found at http://www.petmemorialsonstone.com/