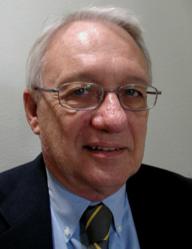 In every community there are residents who are without necessary transportation resources.
Riverside, CA (PRWEB) June 25, 2013
Contrary to widespread opinion among government and non-profit agency officials, operating a volunteer driver service for transportation deprived community residents may not be as fraught with risk and liability as believed. This is the conclusion of a new survey and report of the liability loss experience of fifty-three services in twenty-four states which have utilized the services of volunteer drivers to provide transportation for a combined total of 747 years.
According to Richard Smith, Independent Living Partnership Executive Director and General Manager of the TRIP self-directed mileage reimbursement service in Riverside County, California, "The subject of risk and liability always comes up when a community or an organization decides they might want to start and operate a volunteer service." Smith adds, "In every community there are residents who are without necessary transportation resources. The critical questions about the risk and liability associated with the operation of services need to be answered in order for a community to commit itself to starting and operating a volunteer driver service."
Rather than conjecture about the level of risk and liability inherent in the operation of volunteer driver services for community residents who are otherwise unable to access health services or get to other places they need to go, a survey was administered to organizations and agencies that were already providing volunteer services. The sample was comprised of programs and services that had previously registered with the information sharing Supplemental Transportation Program Exchange, which was co-founded by the AAA Foundation for Traffic Safety, The Beverly Foundation and the Independent Living Partnership.
Service organizations participating in the survey had been providing services for an average of fourteen or more years. Last year, the combined programs provided almost 700,000 trips for 62,391 riders with more than 5000 volunteer drivers. During the 747 years that these organizations have been operating, the survey found that forty-five accidents had been reported, about one-third of which involved physical injury. That is about .06 accidents per year among all of the organizations surveyed. Smith says, "Accidents were expected to occur, but the startling fact uncovered by the survey is that no liability losses were experienced by these organizations for the many years and miles of volunteer driver assistance that was provided."
The organizations utilized a variety of strategies to avoid risk or reduce the potential liability of accidents, but paramount among the variety of risk avoidance and mitigation strategies was reliance on insurance protection.
A copy of the full report is available at the Independent Living Partnership website.