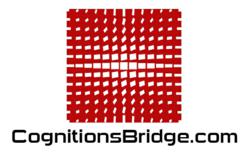 The website is offered to support the development of critical and cognitive skills necessary for education, work, and business in the 21st Century.
Middletown, NJ (PRWEB) June 20, 2013
Anant Goel, CEO at RKNet Studios, said: "The launch of the website is to empower children and adults with skills of the 21st Century global economy and to educate them in critical skills that form the foundation for success in the new millennium. Everyone has laptops, smartphones, and easy access to Internet, but having access to technology does not automatically make us the master of critical skills or develop the skills needed for work, businesses, and life."
The following are six critical skills that form the foundation for success...

Information Literacy
Communication
Collaboration
Creativity & Innovation
Problem Solving
Cognitive Skills
Cognitive skills are required for survival and success in life. There is a powerful relationship between cognitive skills and how well students read, listen, remember, and pay attention. Several cognitive skills are responsible for how information is acquired, processed, retained and recalled.
There are many initiatives underway to teach students these 21st Century skills and a Google search will reveal several resources. However, cognitive skills are not taught in schools. RKNet Studio recognizes the global need for cognitive skills development and offers online the Cognitions Bridge suite of fun games for brain fitness and cognitive skills development.
The assessment and training of cognitive skills is recognized by millions as a critical factor in brain health and prevention of age related dementia. In an aging world, adults and seniors are looking for solutions to help maintain their cognitive vitality. Therefore, an online platform is an important step in helping people across different demographics to achieve a healthier and more productive lifestyle through brain training and cognitive skills development programs.
The Cognitions Bridge online website is "work in progress" and it covers all five pillars of brain health. It includes resources and information on…
Brain Healthy Lifestyles: Specific lifestyles and actions can, no matter what age, improve the health and level of functioning of the brain.
Nutrition and Supplements: Over 77% of brain is water and it consumes a considerable amount of glucose. So, eat well and eat right... and take supplements.
Stress Management: Prolonged exposure to high levels of stress, or daily episodes of fight/flight encounters without any stress release, can damage the brain.
Physical Exercise: Aerobic exercises, yoga, and dancing enhance neurogenesis and neuroplasticity.
Mental Stimulation: Helps in building Brain/Cognitive reserves with novelty, variety, challenge, and purpose.
The online platform is free to use and users can download free [or premium] games for fun, brain health, cognitive skills development and skills grading. Each game highlights the cognitive skills engaged, keeps scores to monitor player's progress, and at the end it grades cognitive skills level as part of its development process.
Everyone has cognitive abilities, but not everyone's abilities are the same. People can, at any age, improve their cognitive capacity, speed and accuracy. When they do, everything that relies on those skills gets easier, faster and more efficient.
Cognitions Bridge games can be downloaded on tablets from Google PLAY Store or the Apple APP Store.
Launch Press: http://www.youtube.com/watch?v=U1nLhrvZxbg
Download Games from the Play Store: https://play.google.com/store/apps/details?id=com.rknetstudio.ninja
Download from the App Store: https://itunes.apple.com/us/app/21-bridge/id623725250?ls=1&mt=8
About RKNet Studios:
RKNet Studio develops and distributes digital media content, mobile apps and mobile games for the global audiences. Created by NJBIN award winning team; Cognitions Bridge mobile apps and games are for education, entertainment, brain fitness, and cognitive skills development. The designers/developers bring over 40 years of experience in technology, Applied Cognitive Psychology, communications, and applied operator training systems for fast moving Nuclear Power Control Room environments.