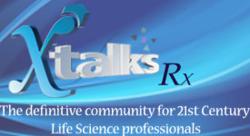 The globalization of clinical research has strong implications for outcomes measurement because of variability in Patient-Reported Outcomes (PROs) or Clinician-Reported Outcomes (ClinROs)
Toronto, Canada (PRWEB) June 20, 2013
The globalization of clinical research has strong implications for outcomes measurement because of variability in Patient-Reported Outcomes (PROs) or Clinician-Reported Outcomes (ClinROs). Due to the sensitivity of such scales to culture, their cross-cultural equivalence can be as important as is centralized laboratory testing for the successful development of a product.
This webinar will review the key steps for maximizing cross-cultural equivalence of scales assessing patient benefit and safety in international research. Each step will be illustrated with real examples and current issues will be submitted to participants to substantiate the challenges that are associated with the utilization of PRO measures in a global context.
The speakers will focus on the conduct of international qualitative research during the fundamental step of concept elicitation and item generation. During this presentation, you will learn about:

How to prepare the ground for successful simultaneous development
Key steps in performing simultaneous development
Practical issues and how to handle them
To learn more about the event, visit:
http://xtalks.com/cultural-variability-qualitative-research1.ashx
Xtalks, powered by Honeycomb Worldwide Inc., is a leading provider of educational webinars to the global Life Sciences community. Every year, thousands of industry practitioners turn to Xtalks for access to quality content. Xtalks helps Life Science professionals stay current with industry developments, trends and regulations. Xtalks webinars also provide perspectives on key issues from top industry thought leaders and service providers.
To learn more about Xtalks visit http://xtalks.com/ContactUs.ashx
Contact:
Karen Lim (416) 977-6555 ext 227
clientservices(at)xtalks(dot)com