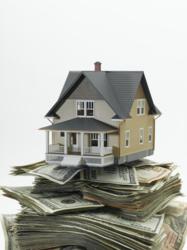 I had no idea how easy it is to increase the resale value of my home - Carol, Seattle
(PRWEB) June 25, 2013
With Northwest real estate prices rising and house flipping (yes, really) back in vogue, which home projects will give you the best return on your investment when you sell? From HGTV, to SmartMoney.com to realtor websites, and blogs, we examined twenty of the top expert advice and combined it with our own customer insights to find the common themes and save you hours of your time reading! (And time IS money, right?). We found 5 themes, making these the best of the best resale value home projects:
1.Cover the DIY basics. Paint, de-clutter, stage the furniture, add lighting and clean, clean, clean.
2.Tackle the un-glamorous necessities: Have mechanical systems in good working order including plumbing, electrical, heating, and air conditioning, and water heating. Some authors recommended pre-inspection of your systems to identify serious problems and correct them, before your buyer finds them on their inspection or uses them to negotiate.
3.Focus on the top ROI (return on investment) updates when doing some pre-sale remodeling. Many articles cited that repairing or replacing that old siding with vinyl or fiber cement siding provides the number one return on investment of any project. A modern kitchen, and bathroom update or addition of an extra bathroom will also provide strong positive return. Most stressed the point that even if you can't afford new kitchen cabinets and appliances, you can update the look of the kitchen with a re-stain or paint of cabinets, new hardware and lighting.
4.Energy saving or 'green' upgrades add value in two ways. You modernize the house and save money on energy bills, which will make Northwest buyers happy. Some upgrades that came up frequently in blogs included: low flow toilets, insulation, insulated windows, heating systems, and entry doors.
5.Curb Appeal. First impressions mean a lot and that makes curb appeal highly influential in selling. Curb appeal means your house has a desirable look from the street, including the front door, the windows, hedges, walkways, garden/lawn area. Strong curb appeal pre-disposes the buyer to like the house before they enter.
As SmartMoney.com said, don't forget "good taste endures." Not all upgrades provide return on investment. Personalized or extravagant upgrades, such as pools, fancy gardens, marble floors in the bathroom or hand-made custom kitchen cabinets may not provide as much return as other more classically styled, basic upgrades or replacements.
Whether you are planning a move or want to increase your home comfort, Washington Energy Services has home energy specialists who can review your projects and help you find the right options for your budget, lifestyle and desired return on investment.
For the best in energy efficient home products, such as windows, people-doors and more, click or call Washington Energy at 800-398-4663. Washington Energy Services is a leading home improvement company, proudly serving Western Washington homes with energy efficient products and services since 1957.