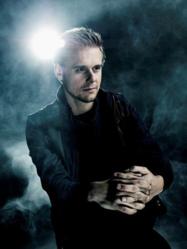 "The Music Choice and OneBeat partnership will expand the ways music fans enjoy EDM music and its culture, " stated Damon Williams, VP Programming of Music Choice.
(PRWEB) June 26, 2013
Music Choice, the #1 Free Video On Demand Network, is teaming up with OneBeat, the multi-platform media and entertainment company dedicated to Electronic Dance Music, to bring the largest collection of EDM programming to TV for the first time. Music Choice will feature over twenty hours of original programming from OneBeat TV this summer. The content will be available for free to cable subscribers nationwide on Music Choice Video On Demand from July 1- August 11, 2013.
Some of the hottest names in EDM including Armin van Buuren, Hardwell, Skrillex, Tiesto, Porter Robinson, Steve Angello, Pete Tong and Art Department will be featured in content never before seen on TV. Program highlights include original content by OneBeat including lifestyle, character based and artist profile shows including: You Should Know Me By Know; Road Trippin; Themantics; and also includes programming from key industry partners including Armada Music, Toolroom Records, OWSLA, Om Records, Size TV and many more. Music Choice is the #1 On Demand Network with 1.2 billion annual views. It is currently available in over 54 million households.
"What makes great content is great story telling and rich characters. There is no other place right now with such a target rich environment for characters and stories as EDM. From the djs to the fans, the promoters and the go-go dancers, lifestyle, travel and music. It's a content makers dream," said Joe Kanellitsas, OneBeat Co- Founder & Chief Creative Officer. "We are beyond excited to be bringing the most culturally relevant music of today and cutting edge content to its fans via the Music Choice platform," OneBeat CEO, Mikhail Lapushner.
Damon Williams, VP Programming of Music Choice stated, "Music Choice has been one of the prominent platforms to listen to EDM music and now we are expanding that offering. We are extremely excited to partner with OneBeat on a series of content initiatives that will bring the music and culture of the EDM world to our powerful Video On-Demand platform. The Music Choice and OneBeat partnership will expand the ways music fans enjoy EDM music and its culture."
On Demand Directional: Music Choice On Demand> EDM
To find out where to watch Music Choice in your area, log on to http://www.musicchoice.com or join the conversation on Twitter:@MusicChoice or facebook:http://www.Facebook.com/MusicChoice
About OneBeat
OneBeat multi-platform entertainment and media company dedicated to Electronic Dance Music (EDM). Bridging live and digital experiences, OneBeat connects fans, influencers (including DJs, promoters, and producers) and marketers through original content, live events and news in the EDM world. OneBeat Labs, an educational agency division of OneBeat, curates and develops cultural immersion programs for marketers and brand executives to deepen their understanding of the multi billion-dollar EDM industry while forging meaningful partnerships that connect to this influential millennial market. For more information, please visit OneBeat online at onebeat.tv or visit the OneBeat Facebook page at http://www.facebook.com/onebeatchannel. Follow us on Twitter at @onebeatchannel.
About Music Choice:
Music Choice, the multi-platform video and music network, delivers its music programming to millions of consumers nationwide through their televisions, online and mobile devices. MC programs dozens of uninterrupted music channels; produces MC Originals that feature today's hottest established and emerging artists; and offers thousands of music videos. MC is a partnership among subsidiaries of Microsoft Corporation, Motorola, Inc., Sony Corporation of America, EMI Music and several leading U.S. cable providers: Comcast Cable Communications, Cox Communications and Time Warner Cable.
http://www.MusicChoice.com | Twitter:@MusicChoice| Facebook: http://www.Facebook.com/MusicChoice