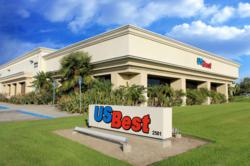 Our core competencies are providing on-time, high quality results at a cost that is lower than industry standards
IRVINE, CA (PRWEB) June 20, 2013
Williams & Williams real estate sales reach over $2 billion each year, so it's a logical strategy to team up with a national default field services company like US Best Repairs. The two companies have been partners since February 2013 and have already exceeded expectations by setting new standards for timeliness and quality.
"Our core competencies are providing on-time, high quality results at a cost that is lower than industry standards," says US Best Repairs CEO Mark Zaverl. "When you combine our strengths with Williams & Williams experience and technological superiority in the real estate auction industry, you get a win-win situation for both companies."
Williams & Williams is a real estate auction leader and collateral risk management company. They work with all of their clients as strategic partners, creating winning solutions which address their clients' most pressing real estate equity preservation, liquidity and investment needs. Leveraging the strength of our sister companies, Auction Network and WWMExchange, Williams & Williams is the industry's benchmark for creating liquidity in the marketplace and delivering timely market value.
# # #
About U.S. Best Repair Service, Inc.
U.S. Best Repair Service, Inc. is a privately owned and operated field services and construction company specializing in inspecting, protecting, repairing, rehabbing and maintaining properties for the default mortgage servicing industry. Based in Irvine, California, "US Best Repairs" services pre-REO and REO properties nationwide. Its mission is to provide extraordinary service at every opportunity, by exceeding expectations of timeliness and quality, at the best pricing in the industry.