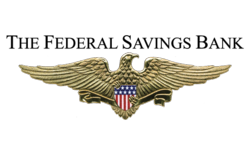 The Federal Housing Administration could restrict the size, scope and frequency of reverse mortgages.
Chicago, IL (PRWEB) June 19, 2013
The Federal Savings Bank is informing perspective clients that if a recently introduced bill is approved, the Federal Housing Administration could restrict the size, scope and frequency of reverse mortgages.
The Star Tribune reported on June 12 that the legislation was proposed to the FHA in an effort to stem the tide of rising losses incurred by its reverse mortgage program. Just looking at 2013, the FHA has already experienced more than $5 billion in losses resulting from a large number of property values declining during the housing crisis and borrowers falling on hard financial times. With more than $32 billion in its reserves, the FHA is required to keep 2 percent of its portfolio available in its coffers.
In an effort to raise revenue, the FHA has introduced this new bill, as well as raised insurance premiums. It is also requiring borrowers to keep their insured for the life of the loan - 30 years for some first time home buyers.
"Hundreds of thousands of seniors currently utilize federal reverse home mortgages," said Representative Denny Heck, a Washington Democrat, who sponsored the bill with Representative Michael Fitzpatrick, a Pennsylvania Republican. "We need to act to stabilize the program."
A reverse mortgage allows homeowners to borrow money against their own equity. It enables seniors over 62 to cover increasing living expenses and remain in their home. In exchange, the lender has the rights to the property and the money generated from the property's sale after the owner passes away.
What will change with the new bill?
The bill will limit the initial amount borrowers can receive as well as require an escrow account for the payment of taxes. Lenders may need to assess a borrower's financial ability before approving the reverse mortgage process. It also allows the FHA to alter the terms of any new reverse mortgages that are insured by the FHA.
According to Carol Galante, the FHA Commissioner, the proposed changes would benefit the FHA and create a financially stable reverse mortgage program that would continue to assist seniors to maintain a certain standard of living during their retirement.
As Fox News reported, if the FHA is not able to come up with the $16.3 billion it is projected to fall short on its $1.1 trillion in U.S. home mortgages, it would need a cash infusion from the Treasury. If after September 30, 2013, the FHA has yet to balance its books, the help from the Treasury would be a historic first. For more information on reverse mortgages please contact a loan officer at The Federal Savings Bank.