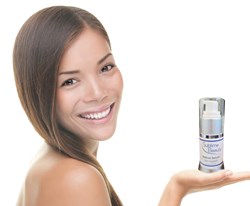 Regular use of Retinol will improve skin tone, quality and texture.
St. Petersburg, FL (PRWEB) June 24, 2013
Retinol has a long history of use, testing and proven performance. That is why dermatologists and researchers stand behind it. Retinol was first approved by the Food and Drug Administration in 1971 for skin care use, and since then has been developed, improved and used widely.
"To my knowledge, this is the only drug for which there has been crystal-clear demonstration that it works on the molecular level," said Dr. John J. Voorhees in a New York Times article. Voorhees is the chairman of the dermatology department at the medical school of the University of Michigan and a long-time researcher of Retinol.
What does Retinol do? It can improve skin texture and fade dark spots; it can shrink pores and improve cell rejuvenation so they are less likely to clog; it was originally used for acne treatment; retinol can help repair damaged skin; it reduces fine lines and wrinkles. The largest benefit: it encourages collagen production and affects the retention of collagen. Collagen is what gives skin its structure, firmness and elasticity. We lose collagen as we age and this contributes to sagging, wrinkles and fine lines. Regular use of Retinol will improve skin tone, quality and texture.
All retinoids—the umbrella name for a class of compounds that encompasses retinol, retinoic acid, retinyl palmitate, retinol aldehyde —are actually derivatives of vitamin A, a key nutrient.
"We wanted a Retinol product that would be non-agitating yet performing for all of our clients," says Kathy Heshelow, founder of Sublime Beauty. "We have just the right Retinol Serum which has a silky and pleasant consistency. It contains retinol at 10% and the added benefit of Vitamin C, an important antioxidant, at 5%. Our clients love it! We are offering it at 25% off today and tomorrow only," added Heshelow.
When is the best time to start using Retinol? Dr. Anil R. Shah, M.D (a Chicago plastic surgeon) says the late twenties to early thirties is the best time, though it is never too late to start, while Dr. Benjamin Barankin, M.D. Toronto says it is never too early to start and to confer with your dermatologist.
Sublime Beauty offers its Retinol Serum on sale today and tomorrow at 25% off. No special code is needed.