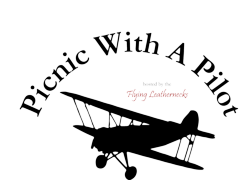 SAN DIEGO, Calif. (PRWEB) June 21, 2013
The Flying Leatherneck Aviation Museum launched its first "Picnic With A Pilot" series June 8, during Open Cockpit Days. The first pilot featured in the series was Distinguished Flying Cross recipient, Chief Warrant Officer-3 Dan King. He has an amazing story – with 1600 combat flying hours, 825 combat missions and was shot down three times.
Don't Miss Our Next in the Picnic With A Pilot Series:

WHEN: Saturday, July 20 at 11 a.m.
WHERE: Flying Leatherneck Aviation Museum
COST: Free
PILOT: Rex McCoy
Rex was commissioned in the Navy in September 1970 through the ROTC program at Ohio State University. He reported aboard USS Berkeley (DDG-15) as Gunnery Assistant.
During his tour, the ship deployed twice to Vietnam, once on an emergency basis in 1972. Follow on service included two frigates, tours in Korea and Turkey, and eight years in the greater New York City area. Retiring in 1990, Rex spent the next 11 years in the software industry, primarily in Quality Control, in the San Diego area.
His last job before full retirement was to take over the business operations of his wife's hair salon. With the exception of combat operations, running a small business full of hair stylists was probably the hardest thing he ever did.
Since retirement Rex has engaged in various volunteer activities, including MCAS Miramar's Flying Leatherneck Museum, the local chapter of the International Plastic Modeler's Society, and other veteran's programs. He has also completed some historical research on Berkeley's operations during the 1972 Easter Offensive. He published an article on these operations in the October 2012 issue of Naval History magazine.
About The Foundation
The Foundation actively supports the operation of the Marine Corps Air Station (MCAS) Miramar Command Museum (Flying Leatherneck Aviation Museum) located on MCAS Miramar. We accomplish the mission by providing a volunteer base to support day-to-day operations and by providing financial support to augment austere DoD budgets.
About the Flying Leatherneck Aviation Museum
The Flying Leatherneck Aviation Museum (FLAM) has undergone a rigorous certification process and is one of only three certified Marine Corps Command Museums. The FLAM is the only museum in the world dedicated to the primary purpose of preserving the history of U.S. Marine Corps aviation and boasts a collection of more than forty vintage aircraft, a library with extensive research materials, photos, video, valuable memorabilia and artifacts.