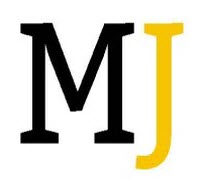 Media Jobs provides Strategic Insight for Job Seekers
New York, NY (PRWEB) June 21, 2013
MediaJobs.com reports relevant media news trends to help jobseekers identify potential media jobs early on and to stay ahead of the competitive curve. One trend that is getting significant attention is "native advertising", a web advertising method that focuses on content relevant to a user's experience through channels such as news websites and social media. This trend has implications for media professionals because many new companies are specializing in this area and may be hiring. For example:
1. BuzzFeed is highlighted on MediaJobs.com as a poster child for native advertising in the article Is Native Advertising a Cure or a Cover Up for Bad Advertising?* It reports on BuzzFeed's design that ensures users enjoy interacting with the advertising. BuzzFeed has built its entire business on non-traditional ad units and prides itself on blending advertising into the content—an example of an interesting company for someone looking at digital marketing jobs.
The article highlights that BuzzFeed charges the same CPMs as banner ads yet claims to achieve 200–300% greater click rates. This is a compelling success metric for someone searching for media and internet marketing jobs.
In addition to insight about key players in the native advertising conversation, MediaJobs.com's trend-based articles help media professionals get answers to FAQ on topics that are new to them. For example, the above article about Buzzfeed helps answer questions like, " Is native advertising just another word for Advertorial?" and, "Is native advertising wasted money?"
2. In May 2013 MediaJobs.com's Nativo Bags $3.5 Million in Series A Funding shared how Nativo is one of the fastest-rising native ad platforms, receiving a handsome $3.5 million in Series A funding.*
Their platform allows advertisers and publishers to activate, deploy and manage content-oriented native placements through all their media channels. In addition, their ads work on tablets, smartphones and desktops alike—music to the ears of someone looking for mobile marketing jobs.
Brands are increasingly making their own blog posts, advertorial articles and videos rather than relying purely on traditional ads. As a result, sponsored content and native advertising are the two most significant trends in online advertising. For the jobseeker looking at a social media marketing job or other media opportunity, articles such as these can offer valuable insight.
As the conversation on trends such as these deepens, jobseekers have a greater opportunity to strategize on whether their skills may fit with up-and-coming companies in the game. Mediajobs.com's mission is to combine news-related insight and job listings to help take the jobseeker's experience to a strategic level.
*Source:
MediaJobs.com April 18, 2013 http://mediajobs.com/is-native-advertising-a-cover-up-or-cure-for-bad-content/2897/
Wall St. Journal April 23, 2013 http://online.wsj.com/article/PR-CO-20130423-909695.html
About MediaJobs:
MediaJobs.com is a digital news platform that combines the power of news articles with job listings to bring rich context and strategic insight to jobseekers in the media landscape. MediaJobs.com provides source insider information from the hottest media companies, top players and products worldwide.