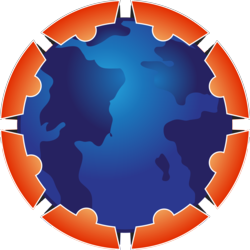 We're creating the best place on the planet for face-to-face tech support.
Dallas, Texas (PRWEB) June 20, 2013
Today TechSupportHangout.com announced a new way to solve tech support issues, face-to-face. Their slogan is "Problem? Solved." The site, the second launched by HangoutPlanet, will offer live tech support for businesses and consumers and deliver the service via Google Hangouts. The first launch just over a year ago, ChefHangout.com, offers live webcam based cooking classes. Its Google+ brand page has over 1.6 million followers.
The company will be selecting fifty TechSupport Explorers who will be the first group of experts involved as they help to build a new way of solving tech problems. This video featured on the site, calls for tech experts worldwide to join the "Tech Support Revolution".
"Today's solutions for tech support cause headaches and take too much time. I want a place where I can go and solve a ten minute problem in ten minutes, not two hours," says Joe Saad, founder of the company. "That's why we're building a way to solve problems face-to-face. We'll bring efficiency to tech support where the right, trusted expert will be paired with the customer quickly and effectively for a fair price."
The site's pre-launch page hopes to attract interest from tech geniuses worldwide. The company is also offering a free TechSupport session to a limited number of users who wish to be notified of the official launch.
Google recently announced Remote Desktop. "Hangouts Remote Desktop lets you help others by controlling their computer remotely (with their permission, of course)," Google software engineer Daniel Caiafa wrote in this Google+ post. Saad adds, "We're creating the best place on the planet for face-to-face tech support, and we're thrilled with the awesome tools that Google is building. Solving tech problems will be vastly easier for millions of people."