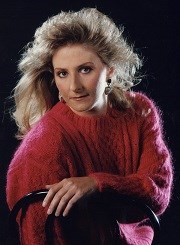 Austin, TX (PRWEB) June 20, 2013
With the rising popularity of electronic reading devices, the potential audience for Romance novels is growing astronomically.
"In the old days, your reading audience and your income were limited by your publisher's costs to print and distribute your novel," said #1 bestselling Romance author, Adrienne deWolfe. "But that reality is quickly fading, thanks to the booming market for ebooks. The ever-increasing demand for ebooks is great news for people who are writing Romance novels!"
DeWolfe, winner of the "Best Historical Romance of the Year Award," is the author of the bestselling Wild Texas Night series of Western Historical Romances: three novels that have won two awards for strong heroines and two awards for sexy, lovable heroes. Her e-book, How to Write Novels that Sell, and her bestselling e-book series, The Secrets to Getting Your Romance Novel Published, have become popular guides for the amateur writer who wants to become an author.
DeWolfe cautions that the emerging electronic market has also opened the door for a lot of poorly written commercial fiction, a trend that has made many readers leery about investing money in a novel that was written by an unknown author.
"If your goal is to write profitable Romance novels," deWolfe said, "you need to attract tens of thousands of readers, who are happily spreading the word about your novels and chomping at the bit to buy your next book."
So how does one begin?
"Write a good book," deWolfe said.
For aspiring Romance writers who are eager to learn how to write Romance novels, deWolfe developed the following five tips to get their books started in the "write" direction:
#1. Read Voraciously in the Sub-Genre ("Niche Market")
"To establish yourself as a Romance author," deWolfe explained, "you need to understand who your target reader is and why that reader reaches for a Romance novel. A good place to begin your research is the website of Romance Writers of America."
At last count, deWolfe said, Romance had nine sub-genres (Contemporary, Historical, Paranormal, Inspirational, Regency, Romantic Suspense, Gothic, Ethnic, and Erotic or "Romantica"). Each of these sub-genres features story-plot archetypes that readers have come to love and expect. "For instance, to be successful as a Romantic Suspense novelist," deWolfe said, "you have to keep the love story at the forefront and relegate the mystery to a subplot."
DeWolfe advises aspiring Romance novelists to read at least 30 books that were published over the last 2-3 years by new names in the preferred sub-category. "Reading books that bestsellers were writing 10 years ago," deWolfe said, "isn't going to help you understand market trends in the 21st century."
#2. Take an in-depth course on novel structure and the foundations of fiction from a successful Romance author.
"Romance is considered commercial fiction," deWolfe explained. "The primary purpose of commercial fiction is to entertain the reader by evoking feelings. A commercial writer's style appeals to the common man; and thus, a broader range of readers.
"However," deWolfe continued, "most creative writing courses offered at American colleges teach how to write literary fiction. This is an important distinction, and must be understood. In literary fiction, the writer's primary goal is to indulge in self-expression; consideration of the reader's taste is secondary."
Because of these distinct differences, deWolfe encourages aspiring authors to learn how to write Romance from a successful Romance author, who understands the peculiarities of the genre. DeWolfe's course, How to Write a Romance Novel That Sells, accomplishes just that. It is a spin-off of her popular course, How to Write Novels That Sell, which she taught for three years at a college in Texas before teaching it online.
#3. Set writing goals and stick to them.
"Once you start writing, it's easy to stop writing," deWolfe explained. "At the beginning of a project, a writer rides waves of enthusiasm. Aspiring authors have lots of ideas and good intentions."
Then the cold stark reality sets in. "In order to finish the story," deWolfe said, "a writer must cough up fresh material, day after day. To make matters more challenging, he or she must write the story in a coherent manner, filling it with characters and plot twists that readers will find entertaining, or at least interesting."
These tasks aren't easy, deWolfe admitted, even for published authors. "That's why so many people talk about writing books . . . but never actually finish one. To keep on track," deWolfe said, "you must establish a daily writing routine with a daily word-count goal. Surround yourself with people who are supportive of the time and effort that you must expend to write a novel."
#4. Network with published Romance authors who are knowledgeable about the business of writing.
"Don't wait until it's time to select a cover artist or to hire a literary agent to start learning the business of writing," deWolfe emphasized. "Start early. Seek out allies and mentors who have had success in your sub-category of Romance. Join forums. Attend conferences. Network with other writers in your area. Learn publishing etiquette before submitting your book proposal to an agent or editor."
For writers choosing the self-publishing route, deWolfe urged, "Stay on top of the market. Trends in electronic publishing change constantly. New technology explodes onto the market every few weeks. Book covers that were adequate one year ago are not selling novels today. If you're unable to keep up with the ever-changing trends, hire someone who can, so your books – and your income – won't lag behind."
#5. Attitude is everything: get it "write"
"Talking about writing isn't writing," deWolfe emphasized. "Reading about writing isn't writing. A writer learns his craft by knuckling down and going to work."
One of deWolfe's writing teachers, Romance novelist Rita Gallagher, once told her, "Books aren't written. They're re-written." Even published authors have to revise their manuscripts.
"Writing a book is like raising kids," deWolfe said. "No two books will ever have the same problem.
"Even when you think you've mastered every trick, you'll find yourself challenged by some freaky new writing dilemma that you didn't anticipate. To fix that problem, you may have to re-write hundreds of pages. You may have to toss out characters that you absolutely loved for the good of the greater work."
Most daunting of all, a writer has to gird himself to face critics. "You won't go far in the writing business," deWolfe noted, "if you can't cope with contrary opinions in a gracious manner – or worse, if you crumble like a soda cracker when someone challenges your ideas."
Writing Romance novels isn't for the faint-hearted, deWolfe admitted. A writer needs a powerful determination to succeed. Persistence, humility, and a hunger for self-improvement are essential to stay on the right track.
"But the most important ingredient to your success will be the courage to write every day," deWolfe said. "Ignore the naysayers, and stay focused on your dream."
Adrienne deWolfe is a #1 Bestselling Author on Amazon.com, winner of "The Best Historical Romance of the Year Award," and author of How to Write Novels that Sell, as well as the bestselling series, The Secrets to Getting Your Romance Novel Published. Her Velvet Lies series of Historical Romances will be released this month wherever ebooks are sold. Adrienne enjoys mentoring aspiring authors by offering professional story critiques, book-coaching services, and online fiction-writing courses. For more writing tips and information, visit her website, http://WritingNovelsThatSell.com.