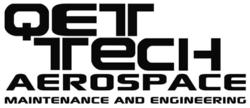 Mission: With Focus on Quality, Environment and Timeliness, we Minimize your Cost and Maximize your Up Time.
Ciudad Obregón, Mexico (PRWEB) June 21, 2013
It is estimated by the Aircraft Fleet Recycling Association AFRA that in the next 20 years, 12,000 aircraft will be retired. It's a growing business which complements MRO. "Because our MRO prices are so low, we can part out aircraft under a quality system approved by our aviation authority for the handling of aviation parts. These parts continue to be used in the aviation industry so it is important to have access to the right manuals, tooling, trained people, aviation insurance and handling system in place," says Julio Cesar Alvarez, QET Tech Aerospace CEO.
"To further reduce the cost of recycling, QET Tech Aerospace has joined Mexico's IMMEX program where we have just been approved. While non‐Mexican planes serviced in Mexico are already free of service tax, handling of parts and equipment may be taxable. Under the IMMEX program, a plane is temporarily imported into Mexico with no tax or duties. The valuable aviation parts are removed and shipped out of Mexico without any addition tax or duty; one part in many parts out. Once the aviation parts are removed, the remainder of the plane is given to a low cost facility to discard the remainder of the plane, but under the control of QET Tech Aerospace to ensure work is done in an environmentally responsible way.
Also, under the IMMEX program, all the tools and equipment imported for the use in the program can also be imported without tax or duties. This further helps us keep cost down while having access to the best tools we can get," says Mike Dornenburg, V.P. Operations.
QET Tech Aerospace is a Mexican company based in CD Obregon, Sonora Mexico. It provides services and products to the international aviation industry. For more information, please visit our web site at http://www.qta.com.mx/.