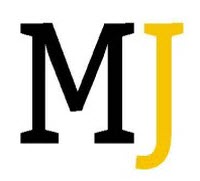 Media Jobs provides Strategic Insight for Job Seekers
New York, NY (PRWEB) June 25, 2013
MediaJobs.com is a digital news platform that brings trend intelligence to jobseekers in the media landscape to help them uncover hidden potential. An example of a trend they've reported on is online video, a popular communication tool for many companies and a significant platform for advertising revenue—eMarketer estimates that US digital video ad spend will nearly double (to $8.04 billion) by 2016*.
MediaJobs' news articles bring strategic insight to professionals looking for a variety of roles from E-Commerce Director to Mobile Advertising Manager. Below are examples of articles focused on online video trends for the benefit of jobseekers.
1. YouTube's Mobile Advertising Revenues Treble in Six Months**
This article brings awareness to results and trends in the industry, and supports the fact that video advertising is a burgeoning market with plenty of opportunity for professionals looking for mobile marketing jobs and other roles in the media landscape.
For example, it's compelling to realize how much YouTube accounts for Google's total revenue, and that the number of mobile users on YouTube's app in March 2013 was up 42 percent from 2012 according to research from Nielsen Holdings NV.
As jobseekers look for digital media jobs and other opportunities across the landscape, insights and success stories such as these can prove invaluable.
2. Advertising Revenue in the US Leaps by Nearly 16%**
This article highlights that US digital advertising revenue soared by 15.5% in 2012 according to figures from the Interactive Agency Bureau's (IAB) annual report. Revenue figures, projections and other insights from articles such as these may increase the competitive advantage for someone looking at advertising and digital marketing jobs.
3. Can Startup Online Video Ad Firms Survive the Big Beasts in the Adland Public Jungle?**
As it relates to up-and-coming companies, this article demonstrates interesting things companies like YuMe and Tremor Video are doing, and the fact that they are poised for Initial Public Offerings later this year because of the soaring demand for online advertising played alongside video.
YuMe and Tremor Video are examples of companies that bring solutions to support the growth of bloggers and media firms that plan to incorporate more videos on their sites.
With news that highlights projections and up-and-coming companies such as those mentioned, MediaJobs.com believes that media professionals investigating interesting potential for internet marketing jobs and other roles are better armed.
*Source: eMarketer May 2013 emarketer.com/Article/Online-Video-Advertising-Moves-Front-Center/1009886
**Source: MediaJobs.com
June 2013 mediajobs.com/youtubes-mobile-advertising-revenues-treble-in-six-months/3091
April 2013 mediajobs.com/advertising-revenue-in-the-us-leaps-by-nearly-16/2888/
May 2013 mediajobs.com/can-startup-online-video-ad-firms-survive-the-big-beasts-in-the-adland-public-jungle/3054/
About MediaJobs:
MediaJobs.com is a digital news platform that combines the power of news articles with job listings to bring rich context and strategic insight to jobseekers in the media landscape. MediaJobs.com provides source insider information from the hottest media companies, top players and products worldwide.