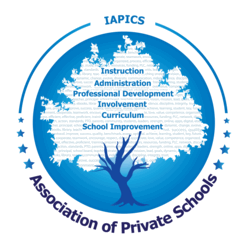 Members of the Association of Private Schools are pre-approved for a Staples Advantage account with Staples and receive special discounted rates on thousands of items.
(PRWEB) June 24, 2013
If there is one thing that small-scale private schools share, it must be limited funding. We've all been there--need this, want that, could really use this, but funding is an issue. What's a school to do? How can a small K-12 private or independent school minimize expenses while providing a 21st century learning environment and fully-functional school? The Association of Private Schools provides key points to making school purchases on a budget:
1. In-kind donations and sweat equity. Go local--contact schools, businesses, and government entities in your area and ask for donations of unused equipment and supplies. Scan local newspapers, advertisements, and Craigslist for "going out of business sales" and ask for donations. Offer to clean-up after the moving sale in exchange for free items. Reducing the amount of things needed will make more funds available for the must-have items.
2. Discounts. Yes, discounts are available on just about everything from digital gadgets to school photography. One way of getting discounts is by joining a professional organization, such as the Association of Private Schools which offers a group purchasing cooperative for school members that covers everything from professional development to school uniforms. This method simply requires joining a professional organization to provide access to quality vendors for school materials and services at an affordable rate. Another method is to pound the pavement yourself by calling retailers and asking for a discount or searching the internet for coupons. This may be effective, but may not yield the brand or quality that you are seeking. Schools can purchase discounted items in bulk, such as pencils, notebooks, and glue that sell for pennies at the beginning of the school year.
3. Go cheap. Purchase gently used items at garage sales, thrift stores, and consignment stores. Check ads for schools and childcare centers that are closing within your area. Another option is to barter or trade for needed items with other private and independent schools.
4. Purchase orders. Unbeknownst to many small schools, private and independent schools are usually eligible to use purchase orders in lieu of immediate payment for school purchases. A purchase order is an interest-free promise to pay within a specified amount of time. Generally, the school creates a purchase order using a form template or through a retailer's online purchase order system. The purchase order states exactly what items are being purchased, the terms of payment, shipping and delivery details, and more. Purchase orders are usually created on Net 30 terms, which means payment is due within 30 days. The terms can be set for longer than 30 days, but most retailers prefer this time period. Once the retailer approves the purchase order, the purchase can be initiated. The great news is that the credit term is interest free, so if a cash-strapped school needs to purchase textbooks or office supplies, a purchase order may be an option. It is important for schools to note that retailers may charge late fees or interest on purchase order or store credit purchases if the balance is not paid in full by the end of the credit term.
5. Interest-free store credit. Store credit gives schools an open line of credit with payment terms that usually include interest-free terms. Schools apply directly to retailers for store credit (sometimes referred to as a purchasing card), then the retailer reviews the application and accepts or rejects the application. "Members of the Association of Private Schools are pre-approved for a Staples Advantage account with Staples and receive special discounted rates on thousands of items. All member schools of the Association receive discounts on copy paper and can request additional discounts on the school's regularly purchased items," says Debbie Shaibu, Executive Director of the Association of Private Schools. "Staples is just one of the retail vendors in our group purchasing cooperative. Since we serve small-scale schools, it is critical that we offer deep discounts and easy transactions through our vendor partners and affiliates," she said.
Although school finances and funding may be challenging for a small private or independent school, it is manageable. With proper planning and timing, school purchases can be made easily.
The Association of Private Schools is a professional association dedicated to the success of K-12 small-scale private independent, and charter schools. For more information on the group purchasing cooperative discounts offered through the Association of Private Schools, visit their website at http://www.iapics.org and the blogsite at http://www.privateschoolsuccess.org