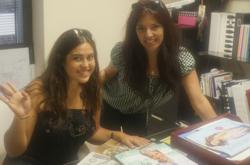 Because we believe in what we do, we do it with passion.
Virginia Beach, VA (PRWEB) June 25, 2013
NLG USA Inc., incorporated in 2010, is the USA subsidiary of Network Leading Group holding, a Peruvian Base Company.
NLG USA is located in the Town Center of Virginia Beach, within a fifteen minute drive of downtown Norfolk, the Virginia Beach Oceanfront, and Norfolk International Airport. In a Class A tower with many advantages, the NLG local division is always ready to support its clients' needs.
The airlines and travel representation firm have been launched to represent international airlines as a General Sales Agent (GSA) throughout North American territory.
NLG operates as an AMC -- Airline Management Company for Airlines; therefore, marketing and sales efforts are directed to all potential clients such as travel agencies, tour operators, associations, business accounts, ethnic groups, and final consumers.
NLG USA offers great opportunities for companies from the aviation and tourism industries to be represented in the United States with significantly extended selling and operational capabilities.
"We are excited about the fantastic results that we have already achieved, but this is just the beginning. Our sales experience and distribution network offer tremendous growth opportunities for our clients in the US Market," Schenone said.
NLG Holding, the main office, manages the successful representation of more than 8 airlines in Peru, hotel chains, travel insurance agencies, and more. NLG USA represent CARAL VIP Lounge network to commercialize it and also handles U.S. representations for Fly Nazca, Star Peru, and NLG Studio, the Holding Marketing & Tourism Division. Additionally, NLG USA expects to add in the next 12 months at least two destination accounts to the company portfolio in the U.S.
The firm is vigorously pursuing the chance to represent more destinations companies and is in the process.
Address 1 Columbus Center Suite, 682 Virginia Beach, VA 23462 USA Phone 757 687 8198 Fax 757 490 7804