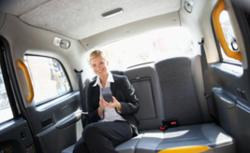 (PRWEB UK) 25 June 2013
Freedom Australia – specialists in tailor-made holidays to Australia – are delighted to announce a new service offering travellers home to airport transfers.
Potentially saving travellers hundreds of pounds on fuel, coach travel or rail connection services, the exclusive door to door service is available to those passengers booking Australia holidays on with Freedom Australia.
Available when booking a holiday with Freedom Australia, passengers of the London international airports as well as Birmingham, Manchester, Newcastle and Glasgow will be offered the pick-up service making the entire travel package Down Under more streamlined and stress-free than ever before.
With destination airports in the deal including Sydney, Melbourne, Brisbane, Adelaide and Perth in Australia, also extending to Auckland and Christchurch in neighbouring New Zealand, travellers are invited to complement a generous plethora of travelling options Down Under via a handy, straightforward service eliminating restricting pre-travel expenditure.
Many dream holidays can be scuppered via a testing airport transfer phase but given Freedom Australia's personalised service, travellers can relax and conserve vital energy before embarking on their adventures whether these take them to stellar tourism hotspots such as the Sydney Harbour Bridge and Opera House or alternatively Ayers Rock, the Red Centre, the Great Ocean Road and beyond.
Freedom Australia's door to door service operates with pick-up's in private cars which will assist you in your journey to and from the airport 24 hours a day. This around the clock service operates in whatever weather meaning travellers need not worry about anything other than what exact activities to take part in once they reach their chosen destination.
The home to airport transfers are also available for flights to Africa and Asia which include stop-offs in Asia – a popular option for many embarking on an Australia flight – and valid stop off cities include world-renowned hubs such as Singapore, Bangkok, Hong Kong, Kuala Lumpur and Dubai.
Freedom Australia place travellers at the heart of their operations, building their dream getaway around them and the latest service only serves to emphasise these principles even further. Visit http://www.freedomaustralia.co.uk/airport-transfers to find out more about our Door to Door service.