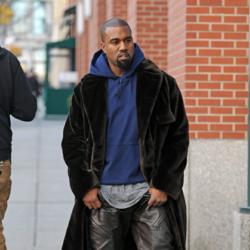 (PRWEB) June 22, 2013
Peculiar Magazine brings you a fresh post from the entertainment category titled Kanye West changes album title with Rick Rubin. Kanye West who released his album on the 18th of June 2013 titled "Yeezus" made several changes to the title before a conclusion and final title was chosen.
Kanye West also made a statement about not being bothered if his album does not make a million sales.
Find Excerpt of the article below:
Kanye West asked Rick Rubin to make changes to his new album titled 'Yeezus' – just two weeks before it is due to be released.
The rapper has reportedly made the executives at his Def Jam record label "crazy" by drafting in the super-producer – the co-founder of Def Jam – last week to record more songs for the LP.
Executives have also been left with a headache trying to secure rights to use a vocal track from a Chicago church choir he has included on his track 'Onsite'.
Lawyers had to find the Holy Name of Mary Church choir director to get legal clearance to use the music, but a new version of the vocals was recorded in case the rights couldn't be secured and Kanye decided to use those last Friday (06.07.13) to avoid a future legal case.
Find the rest of the article HERE.