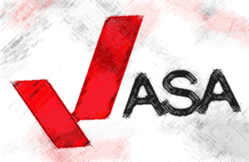 Consumers should always think twice when borrowing; if they ultimately do need to borrow they should take the time to analyse and compare all lending products
London, Manchester, Cardiff, Edinburgh, Belfast, Birmingham (PRWEB UK) 22 June 2013
According to news published in the Telegraph (19th June '13), the Advertising Standards Authority (ASA) has banned text adverts for payday lenders which implied that short term loans can be used to fund a social life.
The ASA has, to date, received 13 complaints about two 'text's' promoting FirstPayDayLoanUK (a UK payday website managed by First Financial) as the structure and linguistic tone of the messages implied they could be from friend.
The messages read, "Hi Mate I'm still out in town, just got £1,000 in my account from these guys [website link removed]", whilst the second followed the original theme, stating : "Hi Mate hows u? I'm still out in town, just got £850 in my account from these guys [website link removed]".
Reporting its ruling the ASA confirmed that complainants had challenged a number of different aspects of the marketing activity…

Whether the messages were unsolicited
Why there was a failure to disclose that the messages were in fact advertising
Whether it is irresponsible to promote a social life funded by short term loans
…many of which were upheld in its ruling, which declared :
"This impression was further created because the sender's numbers were standard UK numbers". and "…the text messages implied that it was suitable to use a payday loan for the purpose of 'socialising', we concluded that the ads were irresponsible."
Reported in the Telegraph, responding to the ASA; First Financial claimed that it was only responsible for setting up the website which was then marketed by 3rd parties. Akklaim Telecoms, a marketing company which sent the texts, failed to respond to the complaints or provide any evidence that consumers had "opted in" or given consent to receive messages.
This is not the first time that the ASA has been forced to act quickly to crack down on questionable, and often aggressive, marketing tactics used by the UK's payday lenders. Earlier this year they banned an advert for "Cash Lady" – another short term loan operator, whose advert featured reality TV star Kerry Katona (the advert was reworked before being given approval to be used again).
However, even the ASA seems to be struggling under the volume of compliants arising for the UK's ballooning payday sector. Indeed last month the ASA issued a statement stating that, "…[t]here are limitations to what action we can take when a product is legally allowed to be on the market, and legally allowed to be advertised."
The ASA continued :
"This sort of action requires legislation and a decision from Government; our role is to make sure that legally permitted ads are prepared in a responsible way and don't contain anything harmful or likely to mislead."
A compareandsave.com spokeswoman commented:
"The harsh economic environment is pushing many towards payday lenders as people struggle to make ends meet. However, how much of this is because they are the 'lender of last resort' or simply very aggressive marketing practice is unclear.
Consumers should always think twice when borrowing; if they ultimately do need to borrow they should take the time to analyse and compare all lending products to find the most appropriate - and cheapest - solution for them."
compareandsave.com is one of the UK's leading personal finance comparison websites. Based in Colchester, Essex, compareandsave.com has been helping UK consumers get a better deal on credit cards, savings accounts, personal loans and more for over five years.