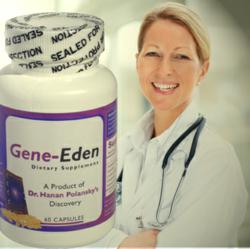 What it comes down to is the fact that cryotherapy might be a common treatment for genital warts, but it can cause a lot of pain in the short term. - Mike Evans, polyDNA
Rochester, NY (PRWEB) June 23, 2013
polyDNA's latest HPV survey showed that respondents considering cryotherapy for removal of genital warts did not know about its side effects. Moreover, they did not recognize that the procedure only treats the symptoms and not the cause of the genital warts, and therefore does not prevent future outbreaks.
In the open comments section, one respondent that had cryotherapy performed said, "The whole area is just very raw and hurting. I am a very sanitary person and I am having trouble keeping the area as clean as I would like just because of the rawness, tenderness, and downright pain!" – Erin P., Los Angeles
Besides pain from the procedure itself, WebMD lists the following potential side effects to cryotherapy for genital warts: Pain from cryotherapy can last up to 3 days. Within hours after treatment, a blister may form, multiple treatments may be needed to get rid of the wart, nerves around the wart can be damaged, scarring may occur, and the skin may take a long time to recover, increased pain, swelling, redness, tenderness, or heat, red streaks extending from the area, discharge of pus. (1)
Moreover, a study published in May 2013 in the European Journal of Dermatology said, "Pain during and/or shortly after treatment, bulla formation and local oedema are the major, temporary adverse effects; lesional hypopigmentation and/or peripheral hyperpigmentation is the most common by occurring long-term complication." (2)
"What it comes down to is the fact that cryotherapy might be a common treatment for genital warts, but it can cause a lot of pain in the short term. It can also cause changes in the pigment of skin in the long term. And sadly, the genital warts have a bad habit of coming right back." – Mike Evans, polyDNA
One should recognize that cryotherapy only treats the symptoms. It does not target the underlying cause of the genital warts, that is, the HPV virus. In contrast, polyDNA suggests Gene-Eden-VIR, which attacks the HPV virus, the cause of the cervical changes, rather than the symptoms.
Therefore, before someone decides to have cryotherapy done to remove genital warts, that person should take Gene-Eden-VIR, a natural HPV remedy to help the immune system clear the latent virus from the body. Once clear of the virus, the genital warts will disappear and may never return.
Gene-Eden-VIR is designed to fight against the latent HPV virus. A 2012 post marketing clinical study showed that Gene-Eden-VIR is safe and effective. Up to 70% of those studied reported a decrease in viral symptoms. (3)
Each ingredient of Gene-Eden-VIR was chosen through a scientific approach. Scientists scanned thousands of scientific and medical papers published in various medical and scientific journals around the world to identify the safest, most effective natural ingredients that target the latent form of HPV. (4)
To learn more about Gene-Eden-VIR, visit http://www.gene-eden-kill-virus.com/HPV-Remedy.php. All orders of Gene-Eden-VIR are completely confidential, and no information is shared or sold to any third party. Privacy is assured.
Reference:
(1) http://www.webmd.com/cancer/cervical-cancer/loop-electrosurgical-excision-procedure-leep-for-abnormal-cervical-cell-changes
(2) http://www.ncbi.nlm.nih.gov/pubmed/23635744
(3) http://www.cbcd.net/Gene-Eden-VIR-Clinical-Study.php
(4) http://www.gene-eden-kill-virus.com/studies.php
polyDNA is a biotechnology company that develops dietary supplements using the unique scientific method developed by Dr. Hanan Polansky, which is based on Computer Intuition.
In addition to his unique scientific method, Dr. Polansky published the highly acclaimed scientific discovery, called Microcompetition with Foreign DNA. The discovery explains how foreign DNA fragments, and specifically, DNA of latent viruses, cause most major diseases.
polyDNA developed Gene-Eden-VIR , an antiviral natural remedy that helps the immune system kill latent viruses.