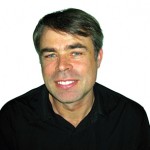 With eBay's latest best match algorithm, getting your eBay listing on the first page can often be almost impossible if you leave these out
(PRWEB) June 22, 2013
Learning how to sell on eBay can be tricky. But we are constantly researching best practices for listings to ensure the highest profits.
These simple tips will help eBay sellers get the most out of their items. In this day and age, technology changes so rapidly it can be hard to keep up, but Waterhouse Research is here to help sellers stay on top of not only how to sell on eBay, but what to sell as well.
Much the same as Google continuously changing how websites are read and then displayed in search results, eBay has recently updated their search algorithm for the "best match" feature on the Internet auction giant's website. These tips will help bring your items to the first page of the search results and give you a bigger profit when selling on eBay.
This whitepaper is more of a checklist to get your listings in the top 5% of eBay listings. As you probably know, the difference of traffic between your listing being on page 1 and page 2 is huge. All of the following are taken into account for eBay's best match and search algorithm.
To read more or post a comment: http://neilwaterhouse.com/tips-on-how-to-get-ranked-in-the-top-5-with-ebays-new-best-match/.
Written by Neil Waterhouse
Author - Million Dollar eBay Business from Home - A Step by Step guide - http://www.neilwaterhouse.com
Which Items make eBay Sellers the most money on eBay? http://www.waterhouseresearch.com