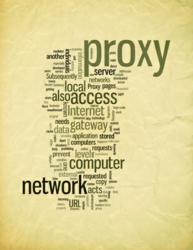 Tools for anonymity and freedom online
Dallas, Texas (PRWEB) June 22, 2013
The latest web privacy release from idcloak, the Japan web proxy, allows internet users in Singapore, Malaysia and Indonesia to visit sites anonymously without having to reroute their internet connection all the way to Europe or the U.S.
Once connected to the proxy server, the user's IP address is masked and any site then accessed will only have record of a visit from idcloak's Japanese server.
As long as the proxy is based in a different country to that of the user, it is also very difficult for their government to monitor their browsing. The proxy offers three encryption options that allow the user to receive web content without fear of surveillance as it enters the country.
There are multiple applications for this form of proxy browsing, as idcloak's senior researcher, Robin Welles, explains, "We have targeted three main groups with this service. First, there are Japanese tourists and expats who wish to restore their internet experience to how it was before they left home. Then, you have anonymous surfers in Asia who need a means of browsing safe from NSA-like government surveillance.
"Lastly, you have fans of Japanese culture who want to access Japan-only video streaming sites from abroad. This group is surprisingly large; it's not, as you might expect, made up of just foreign teenagers trying to unlock YouTube videos; Japan's pay-to-view video streaming industry is very advanced, second only in fact to the U.S."
The web proxy release represents idcloak's second lead-up launch of 2013 – with its flagship service, the Smart VPN, hitting the market in September 2013. "Our free services, like the Japan proxy, are giving the international community tools for anonymity and freedom online if they can't afford to purchase web privacy services, or if they just aren't willing to pay. The upcoming Smart VPN is going to be aimed at those prepared to invest in their proxy's performance, security and usability."
idcloak Technologies is a web services firm from Dallas, Texas, whose remit is to restore greater control and freedom to the hands of everyday internet users. See http://www.idcloak.com for more information.
Written by Gill-Chris Welles.