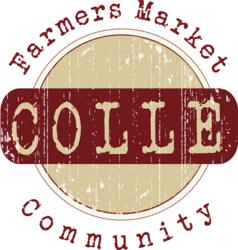 Bohemia, NY (PRWEB) June 21, 2013
On June 20, organic food advocate Colle Farmers Market comments on an article published in The Wall Street Journal, which details the benefits of eating a mostly organic diet and discusses the safest organic foods.
According to The Wall Street Journal article, there is a lack of concrete evidence demonstrating that foods treated with pesticides are detrimental to humans. However, there are many studies pointing to the positive effects of eating organic food. The article refers to a study published in the Environmental Health Perspectives journal in 2006. The study demonstrated that by switching a child's diet to mainly organic food, most pesticides were absent from the children's urine within five days.
The article says the government allows low levels of pesticides in food, but, in the past, some of the pesticides were deemed harmful. However, many people that want to avoid pesticides cannot afford organic food all the time.
A representative from organic farmers market, Colle Farmers Market, says many traditionally grown foods use pesticides, so it's a better idea to consume more organic food. However, people who are on a budget might find the typically higher prices of organic food challenging. These budget conscious shoppers can stretch their budget by focusing on organic versions of the dirty dozen. "If you don't want to start buying all organic food right away, this is a way to prioritize and ease into it," the Colle rep says.
"The 'dirty dozen' refers to the 12 fruits and vegetables that are most susceptible to pesticide contamination. Some of these include peaches, sweet peppers, strawberries, pears, and lettuce."
To make the most of a food budget, the Colle rep says people don't necessarily have to buy organic versions of the 'clean fifteen.' These foods are the least contaminated by pesticides. "If you're looking to save some money while buying organic, you should eliminate purchasing foods that aren't at risk for high levels of pesticides like onions, broccoli, grapefruit, avocado, and cabbage. Save money on foods that have thick skin or have a limited amount of pesticide residue."
Colle Farmers Market is an E-Commerce enabled farmers market community that is passionate about sustainable consumption and responsible conservation. The Colle movement is dedicated to connecting natural product vendors, organic farmers and all people who are living an organic and natural lifestyle.
#####