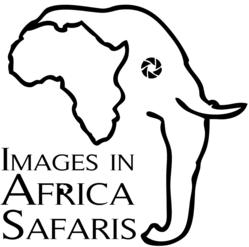 Over 1 million of wildebeests cross the Mara River in the months of June to August to graze
Saint Augustine, FL (PRWEB) June 22, 2013
Images in Africa Safaris is excited to announce that they have added for 2014 a spectacular safari into Kenya's spectacular Maasai Mara region to experience the great migration of Wildebeest and Zebra.
The facilities are set on the bank of the Mara River, and the location is spectacular. Throughout the day elephants, giraffes, zebras and impalas come for a drink while a large hippo pod rest lazily in the river.
The Camp gives a feeling of the early 1920's era with beautiful and comfortable furniture. You will find that Karen Blixen Camp is a step back in time with the luxury of today.
Maasai Mara:
Maasai Mara Ecosystem has been classified among the 'Seven Wonders of the World" due to the spectacular great migration when over 1 million wildebeests and more than hundred thousands of zebras cross the Mara River coming from the Serengeti to the Maasai Mara in search of water and greener pastures. Africa holds one of the last frontiers where one can encounter the spectacular and truly beautiful scenery of wild nature. The Maasai Mara is most definitely one of these amazing places. Endless savannah changing with golden tanned rolling plains, riverine forests and shady acacia trees, vast numbers of herbivores as large elephants, tall giraffes, zebras, slender gazelles and antelopes, graze the plentiful grasslands of the Mara. With the big cat predators luring in the bush always ready to hunt down their favored prey.
Great Wildebeest Migration:
The Maasai Mara Ecosystem plays host to one of the world's most spectacular wildlife scenery; the great wildebeest migration. Over 1 million of wildebeests cross the Mara River in the months of June to September to graze and mate on the lush green grasslands of the Masai Mara, before returning to the Serengeti Ngoro-Ngoro crater in the middle of October to November.
Karen Blixen Camp in the Masai Mara offers an authentic 'yesteryear' experience for visitors wishing to gain that little extra from their safari.
Headquartered in Saint Augustine, Florida, Images in Africa Safaris, a licensed and bonded "Seller of Travel" in the state of Florida, provides Safaris and Photography workshops to South Africa, Namibia and Botswana. Since 2010, the unique one and two location safaris have been a choice of many avid safari goers. Images in Africa Safaris is dedicated to upholding the same high standards of customer satisfaction today as it has since opening. For additional information about Images in Africa Safaris, call 916.759.0776, email gavin(at)imagesinafricasafaris(dot)com or visit http://imagesinafricasafaris.com