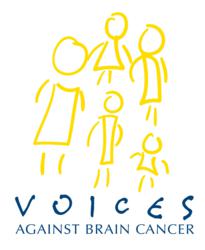 New York, NY (PRWEB) June 21, 2013
On June 21, Voices Against Brain Cancer (VABC), an organization dedicated to brain cancer research and advocacy, announces that it has awarded Tocagen Inc. a grant to support the clinical investigation of Toca 511 & Toca FC in patients diagnosed with a recurrent high grade glioma brain cancer (Grade 3 or Grade 4).
Tocagen Inc., the clinical trial sponsor, is developing the investigational drug Toca 511 in combination with Toca FC for the treatment of recurrent high grade glioma, including glioblastoma multiforme (GBM, Grade IV glioma) which is the most common and aggressive form of brain cancer. Tocagen is a privately held biopharmaceutical company developing novel treatments for advanced cancer, with an initial focus on brain cancer. They are presently enrolling patients in its investigational Phase I clinical trials at leading clinical trial sites across the United States.
Harry Gruber, M.D., and the CEO of Tocagen says, "We are very appreciative to VABC for supporting our clinical trials in patients with recurrent brain cancer. We are encouraged with our clinical data and plan to present updates at a future scientific conference."
"Every day, progress is made in the search for a cure for this devastating disease," says Mario Lichtenstein, Co-founder of Voices Against Brain Cancer, an organization dedicated to brain cancer research and advocacy. "Toca 511 & Toca FC is a promising new approach in clinical trials that has the potential to help patients with brain cancer, and we are excited to provide support for this program."
VABC has a wide variety of initiatives in place for brain cancer research, awareness and support. The organization's research grants fund cutting-edge research programs that will have a monumental impact on the diagnosis and treatment of brain cancer. VABC currently funds research at several esteemed institutions such as Brookhaven National Laboratory, Cleveland Clinic, Columbia, Cornell, Duke, Harvard, John Hopkins, Memorial Sloan-Kettering and Yale, to name a few.
VABC's mission is to find a cure for brain cancer by advancing scientific research, increasing awareness within the medical community and supporting patients, their families and caregivers afflicted with this devastating disease.
For press inquiries, please contact: 5W Public Relations