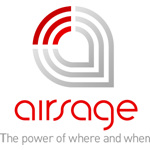 Atlanta, GA (PRWEB) June 20, 2013
AirSage—a pioneer in population analytics and the largest provider of consumer locations and population movement intelligence in the U.S.—has been recognized as one of FierceWireless' "Fierce 15", an award that pays tribute to smart emerging companies in the wireless industry for their entrepreneurial leadership in the field. This year's Fierce 15 award designated AirSage as one of the top fifteen privately-held wireless companies to keep an eye on in 2013. FierceWireless editors evaluated hundreds of organizations and found AirSage to be one of the "fiercest" and most creative innovators in the industry.
The FierceWireless "Fierce 15" celebrates the spirit of being "fierce" – championing innovation and creativity, even in the face of intense competition. The complete list of winning companies is available on the FierceWireless website at: http://www.fiercewireless.com.
FierceWireless, an internationally recognized daily email newsletter that reaches more than 80,000 senior-level wireless industry leaders, provides executives in over 100 countries with a quick, authoritative briefing on the day's top wireless stories, including new trends and technologies.
"Big data is becoming big business for wireless carriers," said Phil Goldstein, editor of FierceWireless. "AirSage is at the cusp of where big data and carriers meet. Capturing anonymized data from more than 100 million cellular devices, AirSage provides exponentially more data than traditional methodologies used by market researchers and city planners today. This type of evolution in harnessing population analytics is offering unprecedented insights into understanding consumer locations and travel behavior."
"We are excited to be named as one of FierceWireless' 'Fierce 15' wireless companies," said Andrea Moe, VP, Product Management and Marketing. "As one of the industry's most respected news sources, FierceWireless' reputation in introducing cutting-edge technologies and startups in the mobile industry is unparalleled. It is an honor for AirSage to be recognized by them as a pioneer that is shaping the wireless trends of tomorrow."
About AirSage
AirSage™—a pioneer in population analytics—is the largest provider of consumer locations and population movement intelligence in the U.S. Each day, AirSage uses patented technology to capture and analyze more than 15 billion anonymous, real-time, cellular-signal data points to identify travel patterns and transportation trends. Partnerships with the nation's largest wireless carriers give AirSage exclusive access to data from more than 100 million mobile devices. Analyzed and aggregated, AirSage data provides actionable insights into where and when people travel and is transforming the transportation industry, commercial enterprises and a diverse range of industries. http://www.airsage.com.
About FierceMarkets
FierceMarkets is a wholly owned subsidiary of Questex Media Group, a leader in B2B e-media, providing information and marketing services in the Telecommunications, Life Sciences, Healthcare, IT, Energy, Government, and Finance industries through its portfolio of e-mail newsletters, Web sites, webinars, and live events. Every business day, FierceMarkets' wide array of publications reaches more than 1,300,000 executives in over 100 countries.