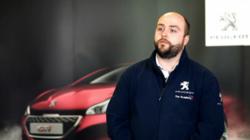 This is cutting edge for training and the efficiencies allow us to grow the programme, since launch we have seen a 20% increase in the volume of training delivered.
(PRWEB UK) 21 June 2013
The Academy is a state of the art training facility at Peugeot's head office in Coventry. The Academy develops and provides tailored training programs to Peugeot and Citroen's UK dealer network including automobile servicing, new product sales training, health and safety training and classroom dealer support.
The Academy contacted Dreamtek to help them set up a virtual training academy and set up a HD mobile broadcast solution that would be technically superior to anything on the market and easy to use.
The brief was to enable the Academy to deliver HD-quality training programs either as live streams or as Video on Demand content for future use. Being able to engage with the wider PSA group and provide advanced media services for Sales, Marketing, HR, and seminars was a requirement meaning that the choice of technology must not only be able to deliver now, but in the future.
Dreamtek proposed a project plan to install Adobe Connect web conferencing and e-learning software in conjunction with Dreamtek's High Quality Video POD. This would enable The Academy to deliver their training programs from the Coventry Head office location to the entire dealer network without the need to travel to each location, saving time and travel costs in the process. The Dreamtek High Quality Video POD is a plugin developed by Dreamtek for Adobe Connect, that enables HD quality video to be streamed live, which was a key requirement for The Academy, specifically for intricate mechanical training such as engine management.
Dreamtek hosted multiple examples of video content to be tested in dealer showrooms throughout the UK and Ireland and worked with the dealer support staff to ensure the best possible experience was achieved.
Dreamtek also built and installed a state of the art mobile video broadcasting system so that the Academy could be self sufficient and film content and live stream, plus build their own video library of content to be used by the Peugeot Citroen network.
John Donovan, Dreamtek Business Development Director said, "The solution has enabled the Academy to deliver virtual training to their network and to provide virtual learning facilities for both the commercial technical training and the Apprentice training program at Peugeot Citroen.
We installed a mobile video broadcasting system so that the digital academy team could film and build a library of video content. Our technical team trained the operators to use the camera and audio equipment and now they are completely self sufficient, initially The Academy were creating training videos, now they are able to undertake photo shoots and video shoots for commercials, car launches and Facebook videos all done in house."
Phillip Price, Manager of Academy Development & Administration for the Academy, said "The Virtual Academy is a complete solution for delivering commercial and apprenticeship training to our network. With VA we can start up a new business tomorrow and literally be training in the afternoon. This is cutting edge for training and the efficiencies allow us to grow the programme, since launch we have seen a 20% increase in the volume of training delivered."
The next phase of the development for the Academy is to develop a Mobile academy using the latest iOS and Android app technology to deliver training this Summer.
Dreamtek Ltd
Dreamtek and it's sister companies The Virtual Forge and Republik specialise in end to end video and content production, post production, content delivery, photography, software development and design.
Dreamtek were one of the first video solution experts in Europe for Apple and are also Adobe Video Solutions experts. Headquartered in London with offices in Hampshire, Bath and also the UAE.
For more information visit http://www.dreamtek.tv for our complete range of video products and services.
Tel: 0845 6006122