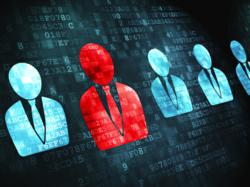 A Smart VPN is the fastest, safest and easiest proxy system to use.
Dallas, Texas (PRWEB) June 22, 2013
Each year, more of the global internet community suffers access restrictions on YouTube as the site falls under increasing control from media distribution contracts. When a broadcasting conglomerate pays a content owner for exclusive rights to play their song or video on its networks, all YouTube appearances of that content are swiftly made inaccessible to IP addresses registered to that country.
Precisely for this reason, countries like Germany and, especially, Romania are all too familiar with the blocked YouTube message.
Fortunately, internet regionalization is still very much in its infancy and there are no laws preventing a netizen from routing their internet connection to a different country and accessing the videos from there.
The following technologies are all effective means of how to watch blocked YouTube videos.
1.Anonymous web proxy. A web proxy is much like a search engine, except its function is to make your internet appear to originate from a different country. High-grade web proxies allow you to specify the country in the menu.
2.IP proxy from an HTTP or SOCKS5 proxy list. An IP proxy works in the same way as a web proxy except you connect your browser to the proxy by entering its IP address and port number into your browser's network settings. This can be an HTTP proxy or a SOCKS proxy.
3.Smart VPN. This is an advanced global network of private proxy servers that are accessed through special software. A Smart VPN is the fastest, safest and easiest proxy system to use but requires a monthly subscription for access. Because the network is privately managed and traffic is load-balanced, streaming of YouTube videos is rarely hampered by speed-of-transfer issues. As of recently, Android VPN software is now available which does not require rooting of the Android device.
idcloak Technologies is a Dallas-based technology firm which develops services for enhanced privacy, freedom and safety on the net. For more information visit http://www.idcloak.com.