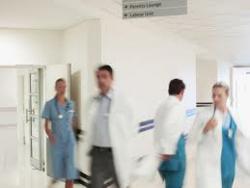 Decisions made during their labour have been rushed, leaving room for birthing injuries to occur.
Bolton, UK (PRWEB UK) 25 June 2013
This week, the Guardian has reported on worrying figures that maternity wards increasingly have to turn away expectant mothers, leaving them with no option but to search for a hospital that can accommodate them (1). Worries are that this lack of facilities may be contributing to the prevalence of birthing injuries.
As reported in the Guardian, hospitals have had to temporarily close the doors of their maternity wards due to staff shortages and a lack of beds, with figures confirming that this has occurred more than 1,000 times in the last year. Implications are that in the last year thousands of women have been either forced to give birth at home, or travel up to 65 miles to find an accommodating ward (1).
Despite warnings earlier this year from the Royal College of Midwives affirming that maternity services are at "tipping point", little seems to have been done to alleviate the pressure (1). Asserted by the Guardian, the NHS is reported to have 5,000 fewer midwives than it needs to cope with the rising number of births.
Considering these factors, Asons Executive Laura Williams, commented as follows –
"Considering the birthing injuries compensation claims we have seen over the last year, many have been associated with less than optimum conditions. Decisions made during their labour have been rushed, leaving room for birthing injuries to occur.
If women have to travel further to find an open maternity ward, a range of issues could present themselves within the time this takes. Putting a pregnant woman in the position where she has to travel up to 65 miles could be considered clinical negligence.
It is also worrying that at the last minute women are being forced to give birth at home. Women who opt for a home delivery have a clear understanding of the risks they are taking, with time to make provisions for a health care professional to be present. They are safe in the knowledge that someone is with them who is well versed in complications associated with childbirth; it must be frightening for women to be put in a position where they do not have this re-assurance.
The NHS need to pay heed to the warnings from the Royal College of Midwives, placing priority on finding ways to avoid the pitfalls maternity wards are currently suffering from."
In the event that you consider yourself to have been subject to clinical negligence, you must seek legal advice as quickly as possible. Taking action can prevent the same situation from reoccurring, helping others to avoid injury in future.
If you, or someone you know, have suffered as a result of clinical negligence then you may be able to make a claim for birthing injuries compensation. Asons Solicitors deal with medical negligence claims on a regular basis, you can contact them on: 0844 850 1062 or you can fill out their claim form at http://www.asons.co.uk
-Sources-
(1) The Guardian, 'Maternity Wards Close 1,000 times a year to expectant mothers' (19/06/2013) http://www.guardian.co.uk/society/2013/jun/16/maternity-wards-closed-1000-times-year
About Asons Solicitors:
Asons Solicitors is a Bolton-based law practice that specialises in personal injury and industrial disease claims. Founded by brothers Imran Akram and Kamran Akram, Asons Solicitors has developed to become a young and dynamic law firm that delivers practical solutions to clients in times of difficulty. Their continued focus on their staff has seen them awarded with the Investors in People "Gold Award"; which is reflected in the professional and personable approach they take in working with clients. They strive to grow and to develop, and their supportiveness and attention to detail ensures that their clients use them time and again.
For further information contact:
Email: info(at)asons(dot)co(dot)uk
Website: http://www.asons.co.uk