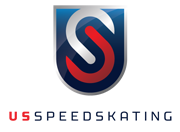 KEARNS, UT (PRWEB) June 20, 2013
US Speedskating, the national governing body for the sport of speedskating, today announced the search for a new executive director. After three years under the direction of Mark Greenwald, US Speedskating will welcome a new leader to guide the non-profit organization moving forward.
This search follows a historic step recently taken by the US Speedskating to implement new by-laws that encourage sweeping changes in how the organization is governed in the future. With a legacy of incredible athletic achievement having won 85 Olympic medals to date, US Speedskating is committed to bringing vitality and stability to the sport, leading up to the 2014 Olympic Games in Sochi and beyond.
As part of the search for a new executive director, Greenwald will assist in identifying potential candidates and will remain in his role until a successor is in place, ensuring a seamless transition for the organization.
"We look forward to welcoming a new team member who will be a key player in not only fostering positive change within the organization, but also in upholding the tradition of excellence US Speedskating was founded on," said Mike Plant, President of US Speedskating. "We thank Mark for his leadership and commitment over the past three years, and look forward to his continued involvement with the sport."
Greenwald will remain an integral part of US Speedskating via his ongoing volunteer participation on the Alumni and Sports Science committees.
"It has been an honor to serve in this role for the past three years," said Mark Greenwald. "It is my goal to ensure the sport's legacy of tremendous athletic achievement continues, through the 2014 Winter Olympic Games and for many years to come."
About US Speedskating
US Speedskating is a non-profit organization recognized by the United States Olympic Committee and the International Skating Union as the governing body for the sport of speedskating in the United States. Its mission is to be one of the premier speedskating organizations in the world through excellence in leadership, development and performance. To date, US Speedskating has won 85 Olympic medals, making it the most successful winter sport in the U.S. In addition to its elite programs, US Speedskating is responsible for the grassroots development of speedskating.
For more information about US Speedskating, visit the organization's website at http://www.usspeedskating.org, or @USSpeedskating on Facebook: https://www.facebook.com/USSpeedskating, Twitter: https://twitter.com/USSpeedskating/ and YouTube: http://www.youtube.com/user/USSpeedskating.
Contact: Tamara Castellano, (801) 417-5360, TCastellano(at)usspeedskating(dot)org
# # #