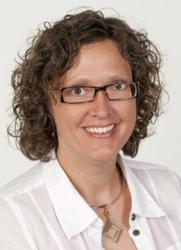 My goal is to change the way the world thinks about mental illness and the people who experience it.
Eugene, OR (PRWEB) June 21, 2013
On Monday, June 24th at 7:00 PM (PDT), author Tanya J. Peterson will discuss mental illness and her novel Leave of Absence in an interview with Dr. Chris Gorman on Beautiful Minds Radio. Peterson was invited onto the show after the producer learned about Leave of Absence.
Beautiful Minds Radio is an online radio program dedicated to mental health issues. "Beautiful Minds seeks to inform people about mental illness, promote mental health in all of us, increase acceptance and erode the stigma of mental illness." Beautiful Minds Radio
As such, Beautiful Minds Radio is the perfect fit for Peterson. "My goal is to change the way the world thinks about mental illness and the people who experience it," says Peterson. She does this through both writing and speaking. For more information, visit her evolving Events and Interviews page of her website.
On the evening of June 24th, Dr. Chris Gorman will interview Peterson about mental illness and Leave of Absence. As a psychiatrist, Dr. Gorman is dedicated to helping people who are experiencing mental illness as well as to the mental health and wellbeing of everyone. Adding to his long list of professional credentials in both the United States and Canada, Dr. Gorman is currently Secretary of the British Colombia Psychiatric Association.
Peterson and Gorman will discuss the themes and concepts of Leave of Absence and their transferability to the real world. While Leave of Absence is fiction, its accuracy and realism lend themselves well to increasing awareness of mental illness. Peterson explains, "Fiction is a powerful vehicle for teaching fact. People empathize with characters in novels. Commonly, people transfer their empathy to real-life human beings." As such, Dr. Patricia Gorman, producer of Beautiful Minds Radio, calls Leave of Absence an "excellent fit" for the program.
In the insightful and evocative Leave of Absence, Tanya J. Peterson draws upon her counseling background, life experience, and education to delve deeply into the world of post-traumatic stress disorder, depression, and schizophrenia. Peterson has unique expertise on both sides of the proverbial couch, having experienced firsthand PTSD after a terrible car accident, being diagnosed with Bipolar Disorder, spending time in a behavior center, while also having earned her Master of Science in counseling, working as both teacher and counselor in a variety of school settings, and becoming a Nationally Certified Counselor who has volunteered her services in her communities. Visit her professional profile on LinkedIn for further information.
In a communication with Peterson, Dr. Patricia Gorman stated, "Thank you for making the time to discuss mental illness and help reduce the stigma."