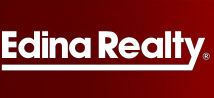 The market has improved greatly in sellers' favor
Circle Pines, MN (PRWEB) June 21, 2013
Homeowners in this real estate market have undoubtedly wondered when a good time is to sell their home. "The time is now," Kris Lindahl, and experienced Circle Pines real estate agent said, and continued, "The market has improved greatly in sellers' favor, and homeowners who were once underwater may now have equity in their home." To help Circle Pines homeowners find that out Lindahl created the Minnesota Equity Calculator website.
"It's easy to see why homeowners might be hesitant to start the selling process, but this site will provide them with a quick and easy way to find equity," Lindahl said. The website allows homeowners to enter a few pieces of information and receive a real-time email that includes an estimated value of the equity in their home. "This will give homeowners a boost of confidence without having to sign a contract or give away any private information," Lindahl said.
Lindahl's combination of technology, the internet, and advanced market knowledge has helped him to create the most reliable resources available to both buyers and sellers in this market. "It's important that the public is well-informed so that the real estate market stays healthy and trustworthy," Lindahl said, and continued, "More than anything else it's important that buyers and sellers are comfortable with their decisions."
To sell your home with the best team available call Kris and his team at (763) 280-8498 and visit the Minnesota Equity Calculator website to get an estimated value on your home's equity today.