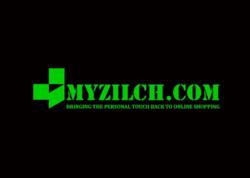 (PRWEB) June 25, 2013
In light of the recent revelation that many Internet-based companies in the US provided user data to the NSA, Myzilch.com wants its users and potential customers to know it is not a participating company in the program.
"We believe in facilitating a great environment for both buyers and sellers free of worry about their personal data. All payments on Myzilch are secure," said Kenneth Mathurin, founder of Myzilch.com. "We take Internet privacy very seriously and are committed to protecting our users' data.
"And if the NSA wants it they know where to find us."
Myzilch.com makes selling online easy with a three-step process where users: sign up for an account, create a video, and list the item. Then users just sit back and watch the bids come in. The browsing process is just as easy and is much more personal through the showcased videos users create to show off todays most asked for items.
Once an item is sold it is the seller's responsibility to ship the product(s) promptly to the buyer. Videos used on the site can be from YouTube or directly uploaded onto Myzilch.com from a file on the user's computer.
Myzilch allows users to find the best bargains and hottest in-demand items in a broad range of categories, ranging from antiques and arts to consumer electronics and camera gear. They've also set up an easy checkout with PayPal to make the whole process more streamlined and easy for shoppers.
About Myzilch.com:
Myzilch.com is a social community site founded with the premise and the ultimate goal of becoming the leader in video community shopping. The website provides a one-on-one experience where buyer and seller meet through video demonstrations, bringing the personal touch back to online shopping. To discover what Myzilch.com can do for you, visit http://www.myzilch.com.