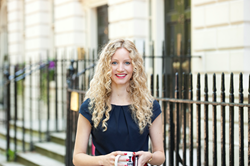 I am delighted to welcome these four wonderful members to the NCH History Faculty. Each is an historian of distinction and an accomplished teacher.
London, UK (PRWEB UK) 24 June 2013
New College of the Humanities(NCH) announces four new academic appointments today. Edmund Neill, Joanne Paul, Dr Marie Sandell and Guy Walters will join Dr Suzannah Lipscomb, Convenor and Senior Lecturer in Early Modern History, Dr Hannah Dawson, Senior Lecturer in the History of Ideas, and Dr Lars Kjaer, Lecturer in Medieval History in the College's History faculty from September 2013.
Dr Edmund Neill has been appointed Lecturer in Modern History. Dr Neill will teach two modules, British History 1770-1990 and Experience, Culture and Identity: Women's Lives in England, 1688- c. 1850 as part of the History BA. He has a wide range of research interests in modern political and intellectual history, but currently specialises in examining post-war academic political theory in Britain, and the nature of post-war British conservative ideology. In 2010, he published a book, Michael Oakeshott, which was translated into Korean in 2012. He completed his D.Phil. at Oxford University, which focused on Michael Oakeshott and Hannah Arendt, and he was a Carlyle Scholar in the history of political thought. He is currently editing special journal issues on both British conservative ideas between 1945 and 1979, and on the influential post-war political theorist Judith N. Shklar.
Joanne Paul joins as Lecturer in History and will teach the Modern Political Thought module, which forms part of the History BA and the Politics & International Relations BSc taught at NCH. Joanne has completed her PhD (pending July 2013) in History at Queen Mary, University of London. She has published on the revival of classical thought in the Renaissance, as well as the sixteenth-century precursors to contemporary political theory. She is currently working on a project on the vocabulary of the 'statesman' in sixteenth- and seventeenth-century England, and will be publishing a forthcoming modern 'public adviser' in Tudor England.
Dr Marie Sandell has been appointed Lecturer in International History. Marie will teach Twentieth-Century World History at NCH. Her research focuses on transnational networks and the encounters between, and experiences of their members. She completed her PhD on international women's organisations in the interwar period at Royal Holloway, University of London. She also holds an MSc in Gender and Development from the London School of Economics. Dr. Sandell's previous positions include Teaching Fellow in Twentieth Century Non-Western World History at Royal Holloway and Online Tutor on the University of London International Programme. She has also worked and lived in China. Her first book The Rise of Women's International Activism: Identity and Sisterhood between the World Wars will be published in 2013.
Guy Walters, who has been appointed Lecturer in Modern British History, will teach a half-module on British Social & Economic History from 1945-97 at NCH. He is an historian, author, journalist and broadcaster and has written ten books, including The Real Great Escape (2013) and Berlin Games (2006), which have been translated into twelve languages. He is currently completing his PhD at Newcastle University on recrudescent Nazism in Germany after the Second World War. His research interests include the history of intelligence services such as MI5 and SOE, British fascism, the Nazi period, Holocaust denial and Olympic history.
Dr Suzannah Lipscomb, Convenor for History and Senior Lecturer in Early Modern History at NCH, said: "I am delighted to welcome these four wonderful members to the NCH History Faculty. Each is an historian of distinction and an accomplished teacher. Their addition to the History Faculty means that we will be able to continue to offer our undergraduates one-to-one tutorials with historians who are pursuing high-quality research in the very field of the students' tutorials. The current academic buzz words of 'research-led teaching' and 'quality contact time' perfectly describe the experience of reading for a degree with these experts at NCH.'
Professor A C Grayling, Master of the College said: "We are very pleased to build on our History offering at NCH with four new historians joining us this September. The History degree at NCH gives students the chance to focus on a diverse range of topics, including early medieval western Christendom, the Crusades, the history of political ideas, the English civil war, the Tudors and modern American history."
Ends/..
For further information, please contact: Desi Lyon
T: 0207 400 7398
E: desi(dot)lyon(at)nchum(dot)org
Notes to Editors
New College of the Humanities (NCH) offers a new model of higher education for the humanities in the UK. NCH students enjoy one of the best staff-to-student ratios in UK higher education and benefit from a high number of quality contact hours as well as engaging and challenging one-to-one tutorials.
Our professors are international experts in their fields and our full time academic staff members have been selected for their proven ability for teaching in addition to their research interests.
NCH welcomed its first intake of students in September 2012 and prepares students for undergraduate degrees in: Economics BSc; English BA; History BA; Law LLB and Philosophy BA. The Politics & International Relations BSc will also be offered from 2013.
In addition to their 12-module degree, all NCH students study a further seven modules. This is comprised of four modules from another degree subject or Politics as a contextual course and three core modules in Applied Ethics, Logic & Critical Thinking and Science Literacy. All students also follow the College's Professional Programme.
The College is centrally located in Bloomsbury, London's university district and students, as associate members of the University of London, have access to many of the resources of the University of London: the exceptional library in Senate House, the University of London Union, sports facilities, and many other opportunities to enrich themselves through extra-curricular activity.
The College's rolling applications process is independent of UCAS and applications can be made in addition to the five UCAS choices and can still be made for entry in 2013. Visit http://www.NCHum.org for all enquiries and applications.