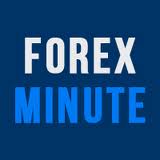 ForexMinute.com makes sure investors and brokers are provided with the most up to dated stock market news to stay in sync with the market flow
London, UK (PRWEB) June 28, 2013
Timing plays the most important factor in making profitable investments on the stock market. Keeping such essence at its fingertips, ForexMinute.com makes sure investors and brokers are provided with the most up to dated stock market news to stay in sync with the market flow.
The portal is already renowned to assist novice traders in settling into the complex finance market by introducing them with very essential educational resources. Stock market news, one of such vital resources, aims at upgrading traders', also brokers' knowledge with the latest happenings and events occurring in the world of finance. Through it, they get to know and predict market movements effectively which further helps them deciding upon which asset should be bought or sold.
Furthermore, the portal is providing a specially designed news widget for bloggers and website owners which instantly pop-out the very latest news from the core of finance market. This widget is customizable and can be added to websites without any hassle. It also makes sure to improve the appearance of one's blog or website as it is beautifully designed and fits comfortably at the blank spaces of webpages.
ForexMinute.com's only aim is to keep enhancing traders' skills with the most proficient education tools, stock market news being one of them. The portal has successfully assisted many novices in past to become a successful and professional trader.
About ForexMinute:
ForexMinute is the world's leading Forex news website, providing investors all the required tools to become a top class Forex trader. The ForexMinute.com team offers global investors an array of resources, including financial news by the minute, fundamental analysis, technical analysis, Forex tools and much more. The aim of ForexMinute is to provide investors the leading Forex education tools, so they can visit their leading Forex portal whenever it suits them.
For more information, visit http://www.forexminute.com or call +1 800 758 5780.
You can have the ForexMinute newsletter delivered to you each trading day. Simply sign up today. You will be kept up to date on the latest market action. It's free and simple - http://www.forexminute.com/newsletter.