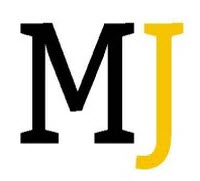 Media Jobs provides Strategic Insight for Job Seekers
New York, NY (PRWEB) June 26, 2013
Social media is an explosive industry and therefore it can be challenging to keep up with all the changes, trends and startups competing in the game. MediaJobs.com is a digital news platform committed to reporting new news in the social media arena so that jobseekers can be current, confident and empowered.
Below are examples of exciting companies they've reported on to help media professionals keep up on the social media landscape and the implications for their job search.
1. Mobile sports social network Fanatix adds $1 million to its coffers in new funding round*
After launching in October 2011, Fanatix attracted a larger-than-expected number of active users, growing its monthly usage from the thousands to the millions. Fanatix delivers a personalized stream of sports content that allows users to pull in videos, content from sports blogs, Instagram photos and tweets, as well as participate in group chat.
This is an example of an article that raises awareness about new potential for a jobseeker's short list—particularly among those with an interest in both sports networks and social media marketing jobs.
2. Celebrity endorsement network Adly raises an extra $2 million and launches new engagement products*
MediaJobs.com reported on Adly's success as a top dog in the social media celebrity endorsement corner, alerting social media and community managers to new potential. Adly connects brands with celebrities who are willing to promote messages on social networks, and they have raised millions in startup funding.
Adly is another company in the media landscape that is poised for success, opening doors for those looking for innovative internet marketing and social media jobs.
3. Giggem, the social matchmaking site for musicians and music industry pros, launches*
This article alerted internet marketing and social media managers (especially those with serious musicians in their friendship circles) to a new player in the social networking arena. Giggem is a platform that lets musicians create profiles for themselves and then recommend people with similar musical interests to connect with.
Their plan is to generate money via advertising as well as professional tools that help musicians connect and engage. Giggem is bringing fresh ideas and innovation to the marketplace and are creating a world that musically-oriented social media professionals may want to be a part of.
4. How to be there when you can't – use YeHive*
YeHive is a new event-focused startup that allows social media users to create an event or search for one created by others. Their new mobile app allows attendees at an event to post about it instantly so that other people can "be there" in real time, filling a big need for those who want to be there but can't.
This article like many others connects social media managers to fun, cool and hidden potential for their media job search.
*Source: MediaJobs.com
June 2013 mediajobs.com/mobile-sports-social-network-fanatix-adds-1-million-to-its-coffers-in-new-funding-round/3074 and mediajobs.com/giggem-the-social-matchmaking-site-for-musicians-and-music-industry-pros-launches/3098/
May 2013 mediajobs.com/celebrity-endorsement-network-adly-raises-an-extra-2-million-and-launches-new-engagement-products/3042
November 2012 mediajobs.com/how-to-be-there-when-you-cant-use-yehive/1652
About MediaJobs:
MediaJobs.com is a digital news platform that combines the power of news articles with job listings to bring rich context and strategic insight to jobseekers in the media landscape. MediaJobs.com provides source insider information from the hottest media companies, top players and products worldwide.