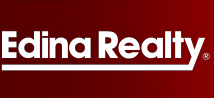 As a Rosemount short sale expert I can say that this one sold fast
Rosemount, MN (PRWEB) June 21, 2013
Edina Realty's Kris Lindahl, an experienced Rosemount short sale expert and listings leader, has sold another townhome in Rosemount MN. "I have much more available just like this one," Lindahl said, and continued, "It's never too late to inquire." The home features three bedrooms, three bathrooms, a two-car garage, and 1725 square feet of living space. Built in 2005 at 13729 Atrium Avenue this home also features a loft. "As a Rosemount short sale expert I can say that this one sold fast," Lindahl said, and continued, "No doubt due to the internet marketing I employ."
The home also features a deluxe master suite with private bath and large living room with a gas fireplace. "Both the buyers and sellers were very happy with this transaction, and that's my main goal," Lindahl said, and continued, "To provide reliable resources for both buyers and sellers so that this real estate market remains healthy and trustworthy on both sides." Lindahl has created resources including the Minnesota Short Sale Calculator website and even published an e-book titled "A Homeowner's Guide To Short Sales" that's available for complimentary download.
By combining state-of-the-art technology, advanced market knowledge, and several years of experience Lindahl has become one of the most trusted voices in the real estate community. "My peers refer to me as an 'Internet Marketing Specialist' because of my ability to find a buyer for every home via my marketing skills," Lindahl said, and continued, "My clients will always receive the best care and have access to the most reliable resources on the market."
To sell your townhome with the best team available and for more information call Kris and his team at (763) 447-3925 and visit the Minnesota Short Sale Calculator website to get an estimated value on your home today.