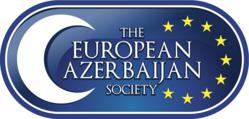 As Europeans, we can and must help the people that are unable to return home.
(PRWEB UK) 20 June 2013
On 20 June 2013, to commemorate UN World Refugee Day, the Belgian office of The European Azerbaijan Society (TEAS) organised a seminar in the European Parliament to draw attention to the ongoing situation affecting hundreds of thousands of Internally Displaced Persons (IDPs) and refugees in Azerbaijan.
The seminar was hosted by Alexandra Thein MEP (ALDE, Germany) and focused on the challenge presented by the approximately 875,000 IDPs and refugees in Azerbaijan. Participants in the seminar included MEPs and EU officials.
Alexandra Thein MEP said: "This seminar shed an invaluable spotlight on the issue, and encouraged us all to focus on how to help solve the problem of IDPs and refugees, especially in Azerbaijan. It is very sad to see that around 875,000 people are still waiting to return to their homes. The European Union is doing little or nothing to heighten awareness of the impact from this humanitarian calamity on Europe's border."
Roman Huna, Head, TEAS Belgium, said: "The world's refugees require political attention. It is simply unacceptable that over 43m people worldwide are still in need of help and protection. Azerbaijan has one of the highest populations of IDPs per capita in the whole world."
H.E. Fuad Isgandarov, Azerbaijani Ambassador to Belgium and Head, Azerbaijani Delegation to the European Union, commented: "As a result of this conflict, of which Azerbaijan is not the initiator, the problem of IDPs absorbs a huge budget. This money is wasted, due to the illegal occupation of around 18 per cent of Azerbaijani territory. These funds could be more usefully spent to social projects. The ongoing plight of the IDPs and refugees also impacts the development of the new generation in Azerbaijan, which is the victim of a sad conflict."
Katarína Neveďalová MEP continued: "As Europeans, we can and must help the people that are unable to return home. Having visited IDP and refugee accommodation in Azerbaijan myself, I saw that all IDPs and refugees are bound by common hope. We – with all the political tools at our disposal – must translate this hope into concrete reality. The Nagorno-Karabakh conflict must end, and Armenia should respect its international commitments."