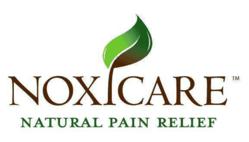 (PRWEB) June 20, 2013
Noxicare™ Natural Pain Relief has been selected to be featured in the June 20th Charles Oakley & Jayson Williams Charity Golf Outing event.
About the Event:
The Charles Oakley and Jayson Williams charity golf outing benefits the Jayson Williams Foundation for underprivileged youth. The event will feature a great day of golf at the beautiful Harbor Links Golf Course in Port Washington, NY. The event will include a 4-person scramble, on course BBQ, and dinner and drinks following the golf - and natural pain relief for all of the aches and pains brought on by golf!
Noxicare™ is a breakthrough natural, patent-pending pain relief formula that is a proprietary combination of 7 of the world's most potent natural pain relievers that quickly and effectively alleviate inflammation, muscle aches and nerve pain—with NO known side effects and without a prescription. Noxicare™ is available in capsules for all-over pain or in a topical pain relief cream for localized pain.
Noxicare™ is different than any other natural pain relief formula you may have tried. It's not simply a mixture of natural painkillers, but a proprietary blend of proven painkillers in precise amounts that:
-enable each ingredient to effectively alleviate a specific type of pain on its own AND

cause each ingredient to act as a catalyst to the others, actually BOOSTING the effectiveness of the ingredients as a whole.
The result is an extraordinarily potent, natural pain relief formula that relieves all 3 common types of pain: inflammation, muscle aches and nerve pain.
While some other products might reduce either inflammation, decrease muscle aches or increase blood flow to ease painful nerve endings, Noxicare™ treats all three types of pain—not by numbing the pain point—but by targeting the source of the pain with a natural formulation that deeply penetrates layers of skin to help promote the body's own healing process.
Noxicare™ relaxes the muscle and reduces inflammation to alleviate pain, while working to increase blood flow to calm painful nerve endings.
For more information, visit http://www.noxicare.com