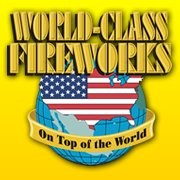 Indianapolis is an important new city for Jake's Fireworks
Indianapolis, IN (PRWEB) June 20, 2013
Jake's Fireworks officially kicks off this year's 4 of July season with a special reward to all customers who register for the VIP Club while shopping. Jake Marietta, Owner, will be at the store to personally greet customers and help them pick out their fireworks. "Indianapolis is an important new city for Jake's Fireworks. Now that we're Indianapolis' premier fireworks destination, we want to do something special for the folks who buy from us. This is the first weekend of summer and its only 14 days till the 4th," said Marietta.
Shoppers simply sign up for the Jake's VIP Club while in the store and they will receive 20% off their entire purchase. If they are already a VIP Club member, all they need to do is update their information. No limits and no coupons are necessary. Once signed up for the VIP Club, they will receive more offers and special deals to go towards future purchases.
About Jake's Fireworks:
Jake's Fireworks recently opened its new world headquarters in Pittsburg, Kansas, where Grandma Helen Marietta started the company 75 years ago with a fireworks stand on the side of her country store. The new 500,000 square foot, state-of-the-art facility allows Jake's to carry more inventories and have a central distribution point to serve its many outlets across the Midwest. One of Jake's proprietary fireworks is Excalibur, the #1 selling artillery shell firework of all time.
Jake's Fireworks is a family owned business and family takes Top Priority. With this in mind, Jake's is a proud partner with the Folds of Honor Foundation providing financial aid for children of fallen military men and women to complete their educations. Jake's Fireworks has created a "Folds of Honor Firework" to be sold over the Fourth of July holiday in all locations. For each Folds of Honor firework sold ($30 retail), $10 will be donated to Folds of Honor. Jake's Fireworks goal is to raise $250,000 for Folds of Honor through the sale of the special firework.
For store locations, please visit http://www.jakesfireworks.com/locator/.