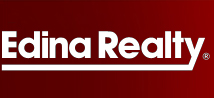 The time is now to get started, and I'm the experienced agent you're looking for
Rogers, MN (PRWEB) June 21, 2013
In this real estate market short sale transactions are becoming more and more popular. "Banks are more willing to accept the short sale process," Kris Lindahl, an experienced Rogers short sale expert, said, and continued, "The time is now to get started, and I'm the experienced agent you're looking for." Lindahl recently released the Minnesota Short Sale Calculator website that will help Rogers homeowners determine whether or not the short sale process is right for them.
"Many homeowners will back away from or hesitate to use the short sale process to sell their home," Lindahl said, and continued, "But with me as your agent and website's like this to help along the way I can guarantee success." The website allows homeowners to enter a few pieces of information that will be kept private and receive a real-time email that includes an estimated value on their home. "I want homeowners to be confident in their decisions and this information will give them that confidence without having to sign a contract or give away any private information," Lindahl said.
With years of experience under his belt and an unmatched technological expertise Lindahl has become one of the most sought-out agents in the nation. His coveted approach to real estate employs the internet to give his clients the best chance at success. "If you're planning on selling your home contact me if you want to sell it quick and with multiple offers," Lindahl said, and continued, "With my exclusive internet marketing more buyers will see your home than with any other agent."
For more information on how to sell a home with the best team available call Kris and his team at (763) 447-3925 and visit the Minnesota Short Sale Calculator website to get an estimated value on your home today.