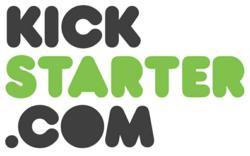 Palo Alto, CA (PRWEB) June 21, 2013
After just 3 weeks, Pirate3D has managed to raise over $1,000,000 on Kickstarter. Their Buccaneer 3D printer, which promises an affordable, easy-to-use home 3D printing solution, has attracted over 2,500 backers to raise the sum.
So far, only two other 3D printer projects have managed to raise over $1,000,000 on Kickstarter. At 2,500 backers, Pirate3D has also the largest 3D printer user base on the crowdfunding website.
"It is great that we managed to raise over $1,000,000! Thank you to all our backers, for without their support we would never have made it," said Brendan Goh, Pirate3D's Chief of Operations.
The Buccaneer utilizes the widely known fused filament fabrication (FFF) process to produce 3D prints. Pirate3D's device differs from other 3D printers on the market as they promise an incredibly intuitive user experience. This is achieved via their cloud architecture which enables one-touch printing and their Smart Objects system which streamlines the model creation process.
"We're far from done of course. We're glad we managed to raise over $1,000,000 on Kickstarter. Now we will direct these funds towards further development efforts," says Tsang You Jun, Chief of Design at Pirate3D. "We want to ensure that our backers receive the best possible 3D printer from us."
Aside from improving their 3D printer, Pirate3D has also pledged social initiatives aimed at bringing 3D printing technology to the masses. One of their initiatives is to outfit selected libraries with a 3D printing lab to provide the public a chance to utilize and experience 3D printing. Pirate3D has also pledged to provide Buccaneers and training to African institutions.
Offered for just $347 on their Kickstarter site, Pirate3D's Buccaneer promises an aesthetically pleasing, user-experience oriented device that is just half the price of an iPad. Their Kickstarter campaign ends in 8 days.