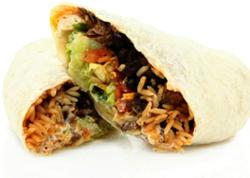 Running a business and raising 6 children is hard enough in life, expecting a restaurant to cook my food properly shouldn't be.
CHICAGO, IL (PRWEB) June 20, 2013
Seattle-based Marler Clark, the nation's leading law firm representing victims of foodborne illness, filed a lawsuit today against Los Burritos Mexicanos. The lawsuit was filed on behalf of DuPage County, Illinois resident Elizabeth Bernardi, who alleges she fell ill with an E. coli O157:H7 infection after eating food from the restaurant. Also representing Ms. Bernardi in the case is attorney Gary Newland the Chicago-area law firm Newland & Newland.
According to a complaint filed in DuPage County Circuit Court (Case No. 2013L000564), Elizabeth Bernardi ate food from the Los Burritos Mexicanos restaurant on June 6, 2013 and fell ill with a gastrointestinal illness on June 9. Ms. Bernardi alleges that on June 11 she sought medical treatment for bloody diarrhea, severe abdominal cramps and vomiting. Despite returning home from the doctor's office, the plaintiff states that she awoke in great pain and distress and was rushed to the emergency department at Good Samaritan Hospital in Downers Grove, Illinois the morning of June 12. Ms. Bernardi's attorneys claim that she was hospitalized for 5 days due to infection with E. coli O157:H7 and that she continues to receive medical care as a result of her illness.
"I never knew how devastating the effects of E. coli were, on the person afflicted and their family members, until I fell sick with it. The symptoms were beyond severe and just would not stop, continuing to get worse until I could not get up off my bathroom floor," said Bernardi. "I thank God that I have a strong support system within my own family along with wonderful friends who stepped up to help my husband and six children."
The DuPage County Health Department (DCHD) announced Monday that it was investigating several reports of illness possibly associated with food consumption from the Lombard, Illinois Los Burritos Mexicanos restaurant location.[1] The Chicago Tribune reported this week that 6 of 9 confirmed E. coli cases associated with the outbreak had been hospitalized, but that all 6 had been released.
"E. coli O157:H7 illnesses have fallen in the last decade; however, this outbreak shows what this pathogen can do to even healthy people," said Marler Clark managing partner, Bill Marler.
BACKGROUND: Marler Clark has represented thousands of victims of E. coli and other foodborne illnesses in claims against restaurants and food manufacturers across the nation. The lawyers have recovered over $600 million for victims of foodborne illnesses such as E. coli, Salmonella, hepatitis A and Listeria.
1. See: DuPage County Health Department Investigates Cause of Cluster of Gastrointestinal Illnesses in DuPage County, DuPage County Health Department Press Release, June 17.