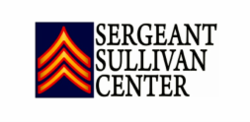 We need to make sure that Veterans get the information they need about the health risks of their deployments.
Washington, DC (PRWEB) June 25, 2013
On June 5, the Department of Veterans Affairs (VA) began to solicit public comment on the airborne hazards questionnaire in a Federal Register notice, but did not make a copy available online. The only way to receive a copy has been to email a VA liaison and wait for a response. Getting one proved cumbersome to many Veterans and advocates.
"It took a week for The Sergeant Sullivan Center to receive a copy of the questionnaire," said SSC President, Daniel Sullivan. "Meanwhile, the deadline for getting substantive comments in approaches. So to help bolster the Department's efforts to collect these comments, we have decided to widely distribute the draft questionnaire on our website along with instructions on how to submit comments."
VA's "Burn Pit and Airborne Hazards Self-Assessment Questionnaire," when implemented, is meant to reach out to Veterans who were exposed to toxins in dust and smoke in the 1991 Gulf War through post-9/11 war theaters and look for patterns in emerging diseases.
The draft questionnaire includes one section that directly address deployment dust and smoke exposures, while the remaining seven sections track non-deployment environmental exposures (such as from hobbies or occupations), general health, psychological factors, and residential and work history.
In a "Justification" of the proposed questionnaire, also posted on The SSC website, the VA provided a summary of the expense of implementation. The VA intends to spend $1.5 million to develop information technology to collect answers to the questions and $70,000 on Veteran outreach.
"With so little money available for Veteran outreach, it will become essential for private organizations like The SSC and our colleagues to perform the necessary outreach," said Daniel Sullivan. "We need to make sure that Veterans get the information they need about the health risks of their deployments. And we need to make sure the VA connects with each person who may be suffering from a deployment exposure injury."
About The Sergeant Sullivan Center
Founded in 2010 by the family of a Marine who fell to Post-Deployment Illness, The Sergeant Sullivan Center is a 501 (c) (3) nonprofit organization dedicated to improving health outcomes for current and former military personnel, especially those who are suffering from emerging, complicated, or currently unexplained post deployment health concerns, through awareness, research, and connection. More information is available at http://www.sgtsullivancenter.org.