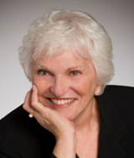 Miami, FL (PRWEB) June 21, 2013
Haute Lawyer Network welcomes Brenda B. Shapiro of Law Offices of Brenda B. Shapiro, LLC as the newest member of its professional team. As an exclusive invitation-only network, only the best of the best make up this successful and sophisticated circle.
The Haute Lawyer Network will feature Shapiro as an exclusive Haute Lawyer in the Family Law Litigation practice area. Shapiro was handpicked for her exceptional skill in family law matters, including prenuptual and postnuptual agreements, divorce, child custody and more.
About Haute Lawyer
Haute Lawyer Network gives readers access to the most established attorneys across the United States and serves as a buzzing source for legal news, educating readers on current events ranging from the most newsworthy corporate showdowns to celebrity suits. Experts in the field pen their own posts on high-profile cases and provide exclusive information, bringing value and inimitability to the page. Stay on top of the latest news with http://www.hautelawyer.com.
About Brenda B. Shapiro
Brenda B. Shapiro is a Family Law attorney and litigator. She provides legal counsel to clients on family law matters, including prenuptial and postnuptial agreements, divorce, child custody, access and time sharing, post-dissolution, domestic violence, and grandparents' rights. She established the Law Offices of Brenda B. Shapiro, LLC in 1994, where she is Managing Partner.
Ms. Shapiro also practices the dispute-resolution method known as Collaborative Law. The method emphasizes family-focused decision-making, cooperation, commitments to a faster process, potential cost savings and family privacy – all without court intervention.
Collaborative Law combines attorneys, accountants, financial planners, mental health professionals and mediators, who work jointly with clients in a spirit of mutual respect and cooperation. It is designed to help divorcing parties resolve their differences in a non-adversarial setting, allowing them to focus on the best interests of their family.
Ms. Shapiro was a consulting attorney in writing the brief for Miami's high-profile custody case of six-year-old Cuban Elian Gonzalez, who arrived in the United States on an inner tube without his mother, who died in the crossing.
To Learn More: Visit Brenda B. Shapiro's Haute Lawyer Profile.