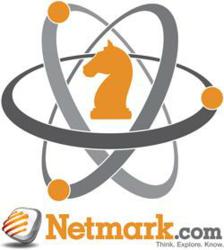 Idaho Falls, ID (PRWEB) June 20, 2013
Netmark, an internet marketing agency, today, June 21, 2013 released the most comprehensive, up-to-date correlative study in the internet marketing industry. This study is unique and groundbreaking in that for the first time the importance and weight of internet marketing activities are known and in what ratios. This correlative information will help companies and marketing agencies alike in knowing where and how to utilize their marketing budget, formulate a comprehensive and effective marketing strategy, and execute that strategy.
Netmark's correlative study looked at thousands of online attributes of hundreds of ranking websites to determine not only what traits were common to every ranking website, but also in what quantities and to what extent. Website attributes that Netmark charted included:

On-Page Metrics
Off-Page Metrics
Social Media Influence
Etc.
Using this information, Netmark was able to extrapolate the importance of every attribute and the impact it had on ranking. Netmark also intends to keep this information relevant and current, constantly adding new information and adjusting for search engine algorithm changes, as they occur.
Netmark was able to put together this immense market research through developing custom software. This software was released in March and is one of the bedrocks of Netmark's advertising strategy. The software is an advanced scrapper that pulls information from several indexes to comprehensively chart all on-page and off-page aspects of websites.
Using this information, Netmark is now in a unique position of knowing how to best serve both their customers and the internet marketing industry. Netmark will be using this information to guide their marketing efforts ensuring that their clients are receiving the most relevant work for their budget. In addition, Netmark is making this study available to other internet marketing agencies. Using this internet marketing study will help to demystify what actions are helpful and what actions are harmful to help rank websites.
Netmark is also working tirelessly to help increase the reputation of internet marketing through releasing their correlative study. To some businesses internet marketing is nothing more than a scam. In part this is because of dishonest marketers, however part of the problem also lies in constantly changing search engine algorithm changes. With this new study, and keeping it current, Netmark will illuminate best practices will giving insights into activities that will produce no beneficial results for website owners and companies.