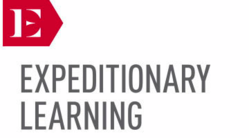 New York, NY (PRWEB) June 24, 2013
Expeditionary Learning, the network of schools, teachers and students dedicated to student success through academic achievement, character development, and high quality work, today announced the addition of four schools to its roster of 17 other exemplary schools known within their network as 'Mentor Schools.' The new Mentor Schools are:
1. Evergreen Community Charter School in Asheville, NC earned the Honor School of Excellence designation for 2010-11, 2011-12, and 2012-13 with 95% of the students scoring proficient or above on the state mandated End-of-Grade tests. Only 8% of the schools in North Carolina earned this distinction.
2. Harborside Academy in Kenosha, WI has a 99% graduation rate and 85% college acceptance rate while serving a population where 64% of the student body qualifies for free or reduced lunch.
3. Polaris Charter Academy in Chicago, IL was the only charter school to receive full five-year unconditional Charter renewal out of 46 charter schools in Chicago in 2012. In addition, 76.8% of the student body meets or exceeds standards in reading and 83.8% meets or exceeds standards in math, while 93% of students qualify for free and reduced lunch. Polaris was the second highest performing charter school in Chicago in 2012.
4. Tapestry Charter School in Buffalo, NY was able to achieve 100% college acceptance of its first three graduating classes, while teaching a student body where 75% of students qualified for free and reduced lunch.
The outstanding additional Mentor Schools were selected from Expeditionary Learning's family of more than 160 partnership schools based on criteria that includes: 1) consistently outperforming on state tests; 2) having record high graduation acceptance rates; and 3) demonstrate deeper learning throughout the school. Expeditionary Learning's Mentor Schools, on average, perform 13% higher on standardized tests and have a minimum 85% college acceptance rate when compared in their respective states.
"Each of our new Mentor Schools has shown evidence of strong, consistent, and actively contributing leadership, as well as solid student performance as measured by state assessment and/or nationally normed assessments," said Scott Hartl, President & CEO of Expeditionary Learning. "Our network of success is growing and these Mentor Schools are raising the bar for their own school communities and for others across the U.S. of what it means to be a great school."
These four schools join the 17 other Expeditionary Learning Mentor Schools:

ANSER Charter School, Boise, ID
King Middle School, Portland, ME
Capital City Public Charter School, Washington, DC
Manzanita SEED, Oakland, CA
Casco Bay High School, Portland, ME
The Odyssey School, Denver, CO
Clairemont Elementary School, Decatur, GA
Pocatello Community Charter School, Pocatello, ID
Codman Academy Charter Public School, Boston, MA
Springfield, Renaissance School, Springfield, MA
Delaware Ridge Elementary School, Kansas City, KS
Washington Heights Expeditionary Learning School, New York, NY
Genesee Community Charter School, Rochester, NY
William Smith High School, Aurora, CO
Grass Valley Charter School, Grass Valley, CA
World of Inquiry School, Rochester, NY
Kettle Falls, Elementary School, Kettle Falls, WA
About Expeditionary Learning
Expeditionary Learning partners with school districts to open new schools and transform existing schools at all levels, pre-K–12, and in all settings-urban, rural, and suburban. The Expeditionary Learning approach is grounded in respect for teachers and school leaders as creative agents in their classrooms. We build their capacity to ignite each student's motivation, persistence and compassion to propel growth and success in school, college, and life. Expeditionary Learning has 20 years of experience helping new and veteran teachers to strive for the expanded definition of student success - a vision that combines academic success, character and high quality work with critical higher order thinking skills that align with the Common Core State Standards. The Expeditionary Learning network includes more than 160 schools, 4,000 teachers, and 45,000 students. For more information visit http://www.elschools.org.