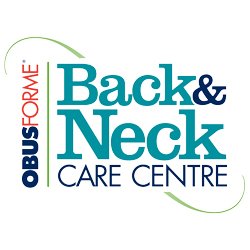 We are excited to be hosting the Pin-It to Win-It Contest.
Toronto, Ontario (PRWEB) June 21, 2013
The Back and Neck Care Centre, a leading resource for back and neck pain sufferers, has announced a one-of-a-kind 'Pin It to Win It' contest on Pinterest. The contest runs from Monday June 17, 2013 to Monday July 8, 2013. Contestants are required to create a board highlighting how the Centre has helped them manage their back or neck difficulties. Two lucky winners will receive up to $300 worth of ObusForme Products from http://www.obusforme.com.
Pinterest, the latest innovation in social media, acts as a visual bookmark, allowing users to "pin" any photo from the Internet onto a "board" and share it with others. To enter the Back and Neck Centre Pin It contest, contestants should visit http://www.pinterest.com/BackandNeckCare and create a Back and Neck board entitled: "Thanks to Back and Neck Care Centre." At least four items should be pinned, adding the hashtag #BACKANDNECKHELP to each pin. For the grand prize, two winning contestants will get to select ObusForme products of their choice in the amount of $300.
Sponsored by ObusForme, manufacturer of the award-winning Lowback Backrest Support, the Back and Neck Care website provides up-to-date health information and resources for people suffering chronic or acute forms of back or neck pain. With the goal of becoming a single source for back pain sufferers and practitioners, its online community allows people to interact and learn about effective treatments and strategies.
The site features a weekly blog hosted by some of Canada's leading back care health professionals, including Dr. Sender Deutsch, Dr. Ron Nusbaum, Dr. Kevin Bloom, and Dr. Roya Salehoun. In addition, the site includes an interactive symptom checker, an "Ask a Doctor" section where users can submit their symptoms and receive an answer from a certified medical professional, a blog providing tips on neck and back pain relief, and a video section demonstrating back, shoulder, and neck exercises.
"We are excited to be hosting the Pin It to Win It contest," says Shaun Kobrin, CEO of ObusForme. "Creating a collaborative board is not only fun and exciting, but a great way for back and neck pain sufferers to share effective strategies and resources which have personally helped them with others, both in Canada and worldwide."
About the Back and Neck Care Centre:
Since 2012, the Back and Neck Care Centre has served as a supportive community and one-stop resource for Canadians suffering from chronic back and neck pain. Launched by ObusForme, the site provides the latest back care and treatment news, tips for back and neck pain relief, back and neck exercises, and the lowdown on back and neck pain from the experts. For additional information, please send an email to Vanessa Terry at v.terry(at)homedicsgroup(dot)ca or call 416-785-1386, ext. 263.